Mini log slices are so much fun. They can be used for decorations, as filler in vases, or for crafting. The only limit is your imagination!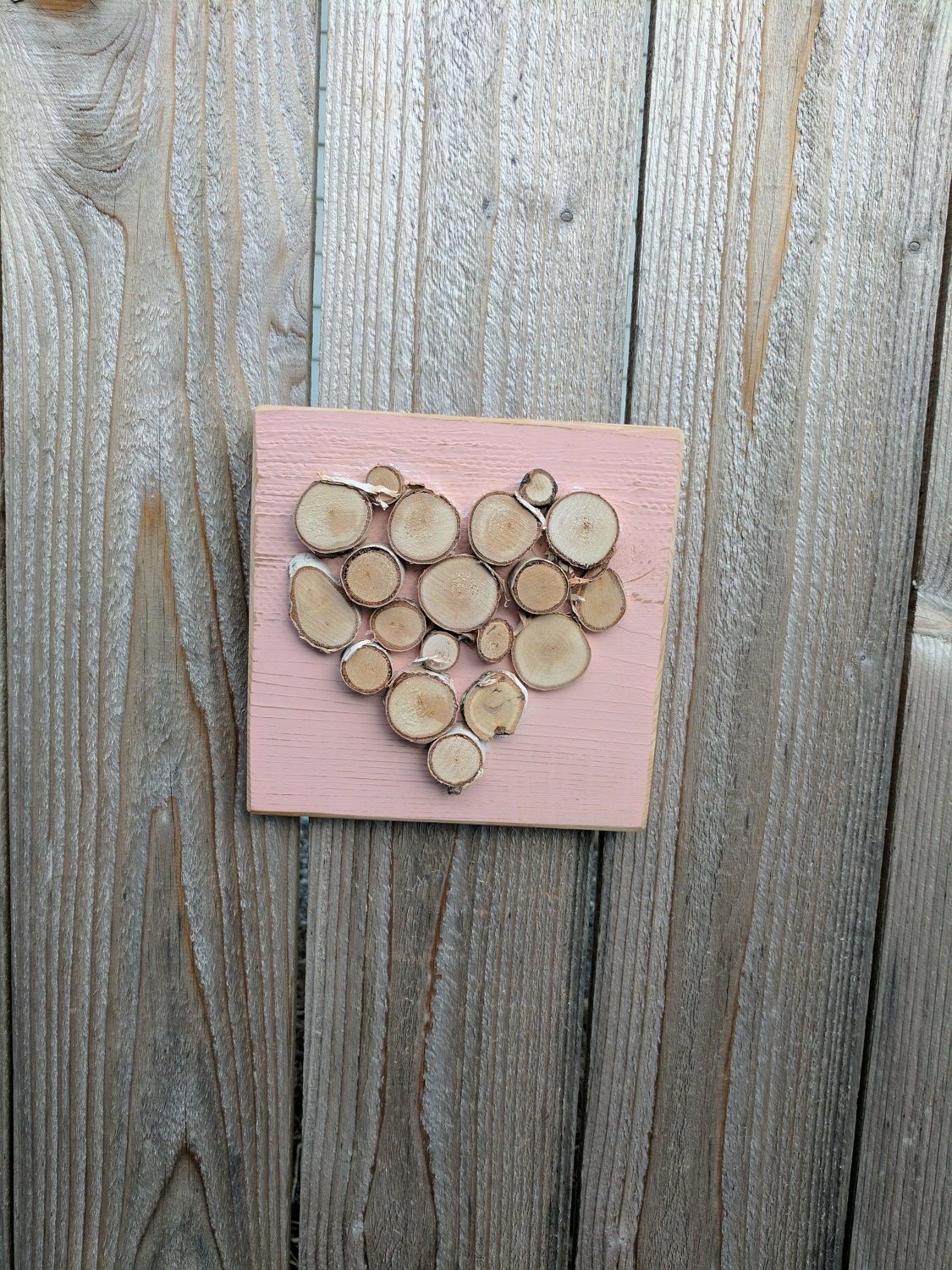 Recently I made this darling heart out of a cedar wood square and birch mini slices. Read along for the instructions! (Too lazy to make your own? I won't judge. Click here to buy one already made.)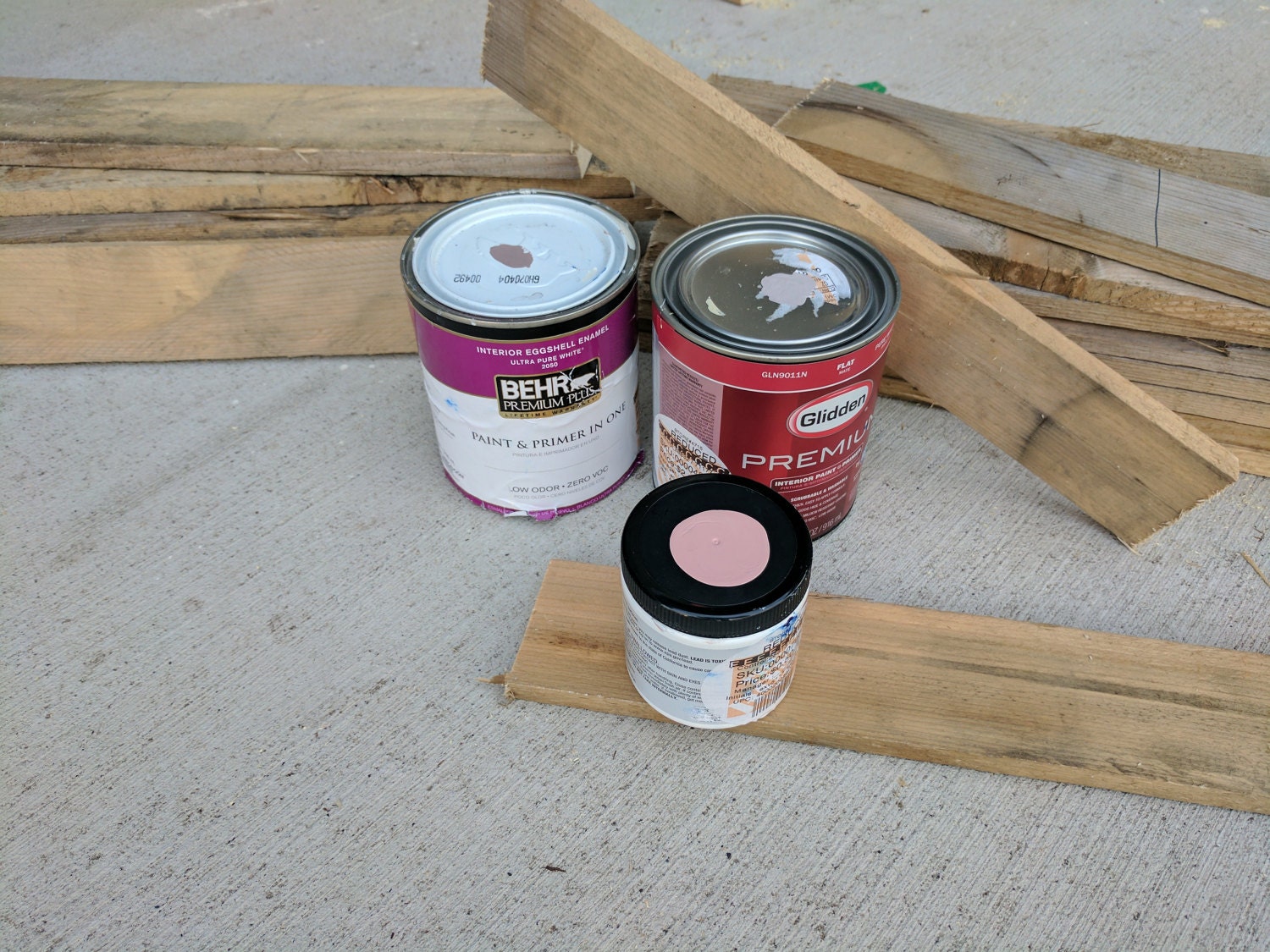 Materials needed:
Mini log slices (buy some here)
Wood board
Paint
Wood glue
Sawtooth hanger and small nails
Paper
Tools needed:
Saw
Hammer
Sander (or sand paper)
Paint brush
Scissors
Step One: Cut your board the same length as the width. The cedar board I used was 7-1/4" wide, so I cut the length to 7-1/4". I used a miter saw, but you could also use a table saw, hand saw, or whatever else suits your fancy. Just make sure you wear approrpiate safety gear.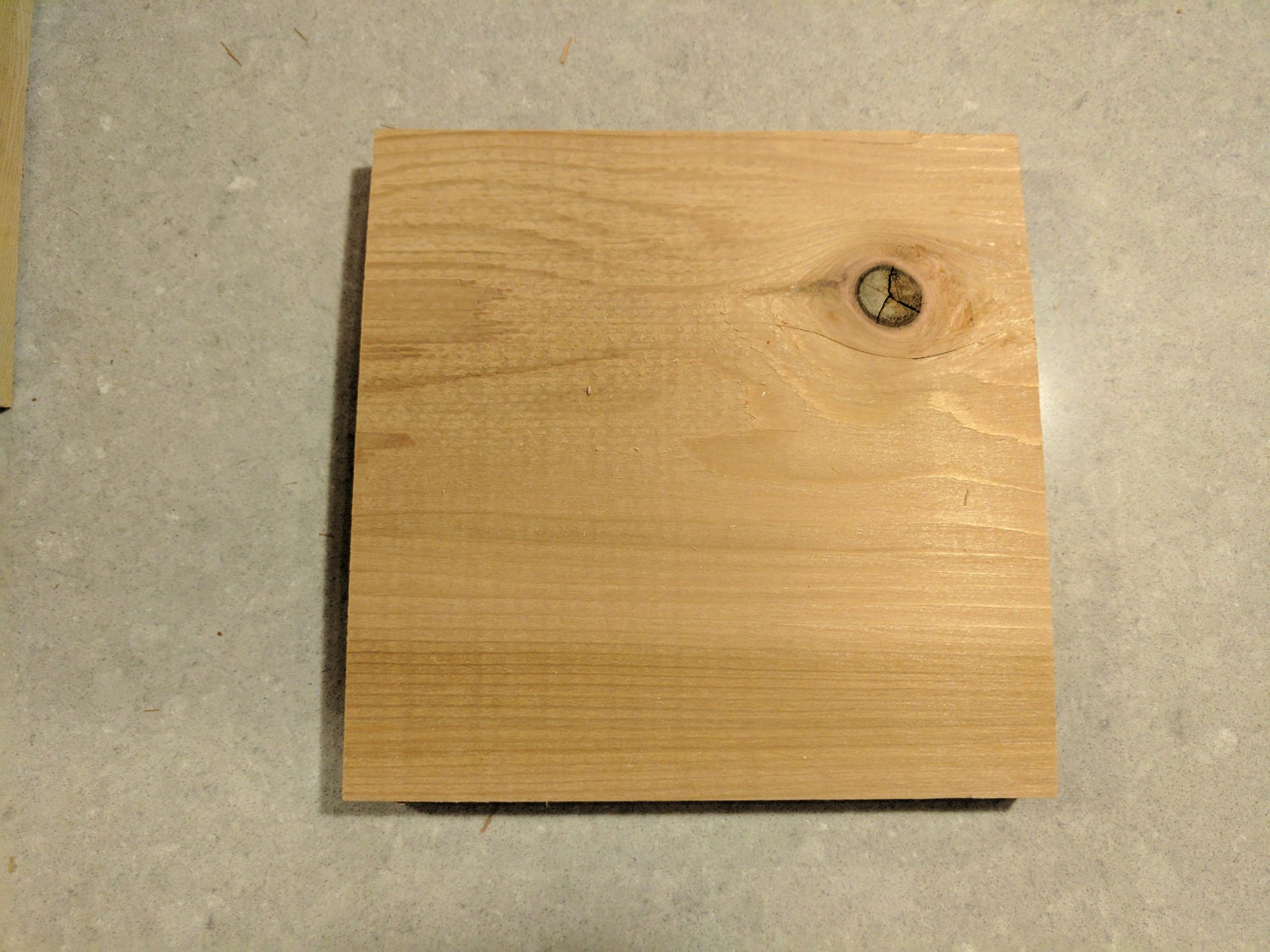 Step Two: Paint your board whatever color you want. I happened to find a small container of soft pink at my local Home Depot. Win!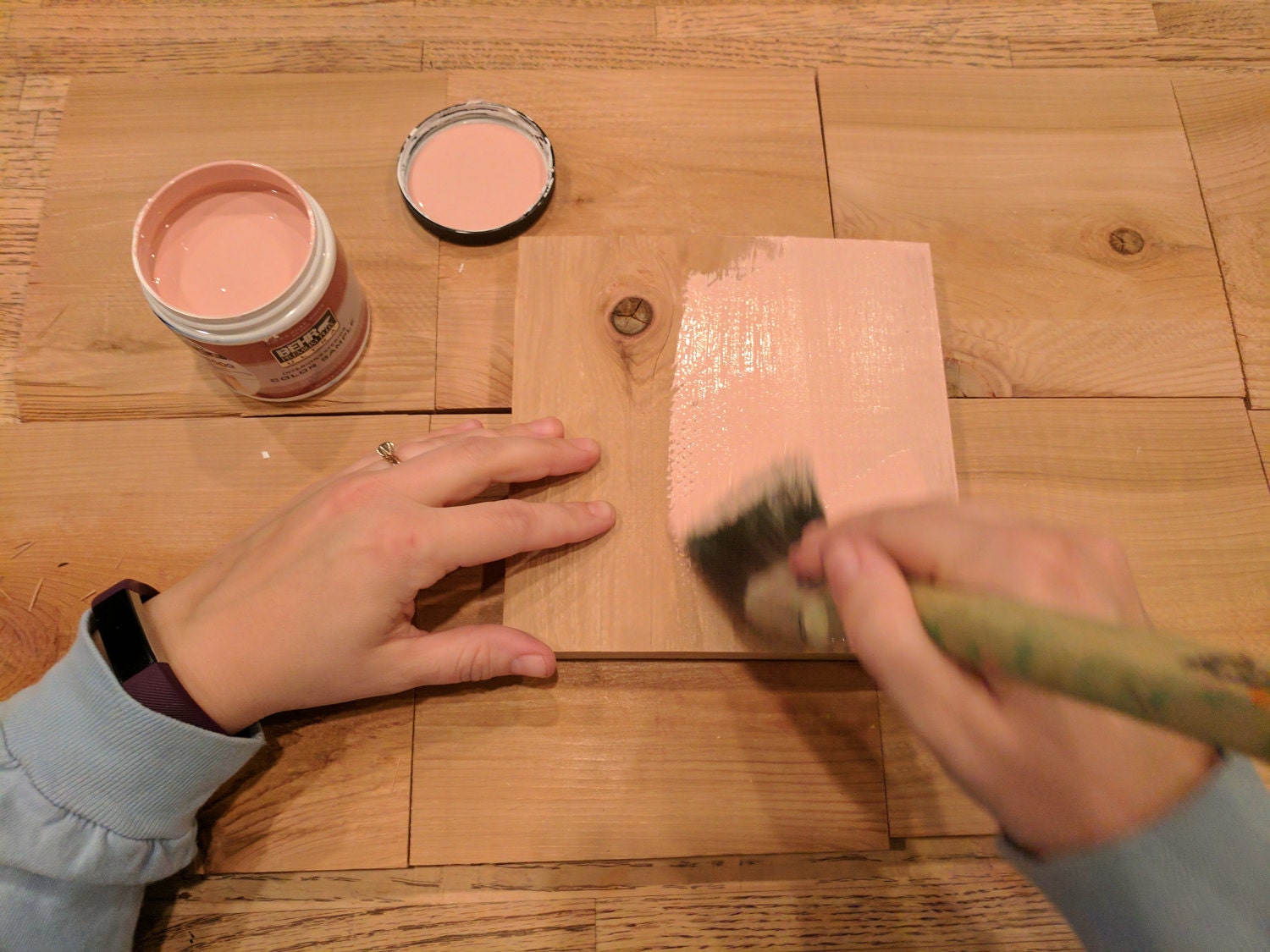 Step Three: Let the paint dry. You can hurry it along by using a hair dryer, but I chose this opportunity to drink wine. Er... do chores around the house.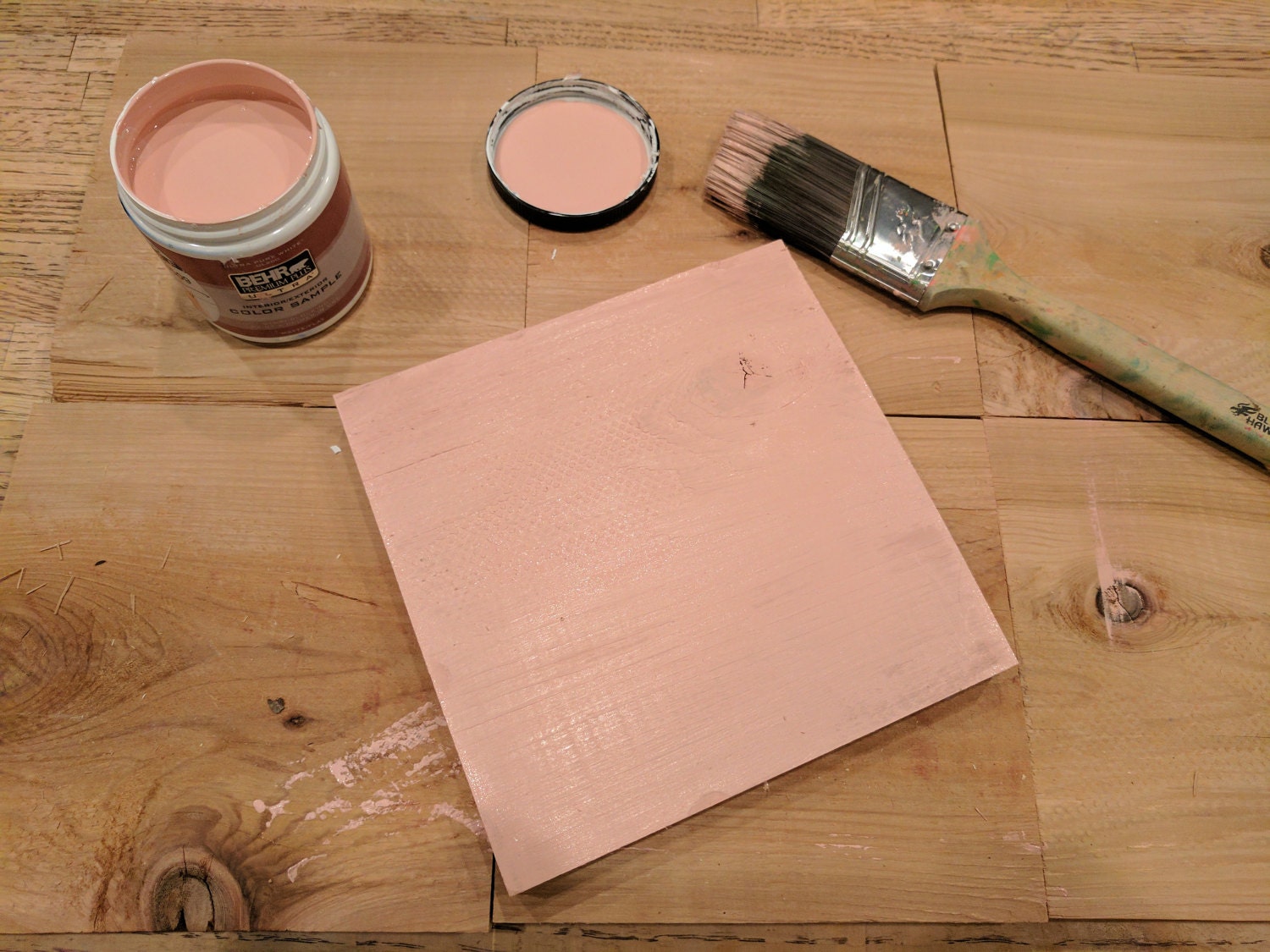 Step Four: After it has dried (about an hour, depending on the paint used and how thick you put it on) it's time to distress the board. This gives it a lightly aged look and adds more character. I used my random orbital sander, but you could use a belt sander or even just regular sand paper. I sanded the edges, and then lightly went across the surface. Some people like their stuff really worn looking. I prefer mine only moderately so.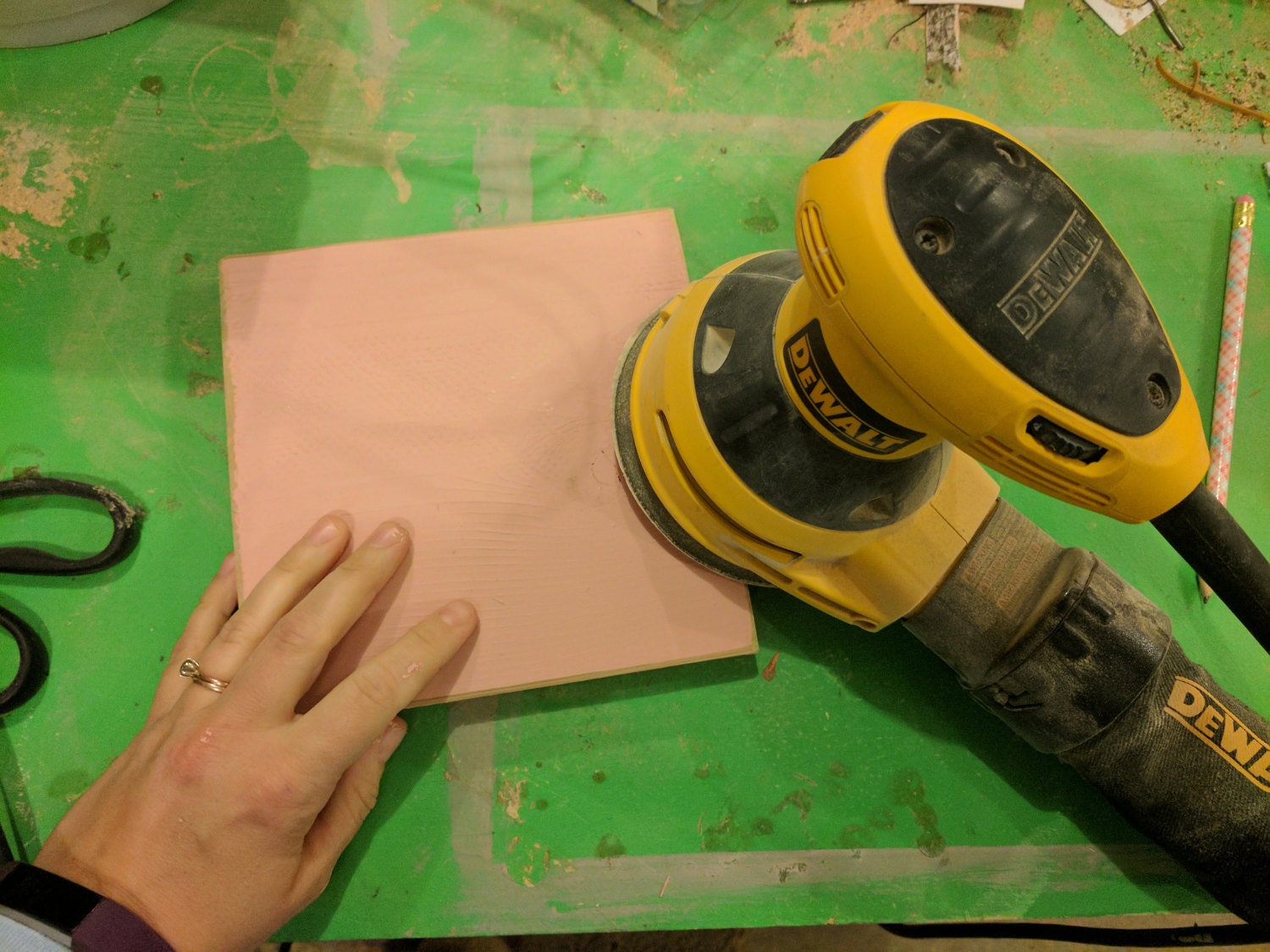 Step Five: Cut out a paper heart to use as a stencil. I used clip art on my computer and made it about 6" across so it'd fit nicely in the 7-1/4" square.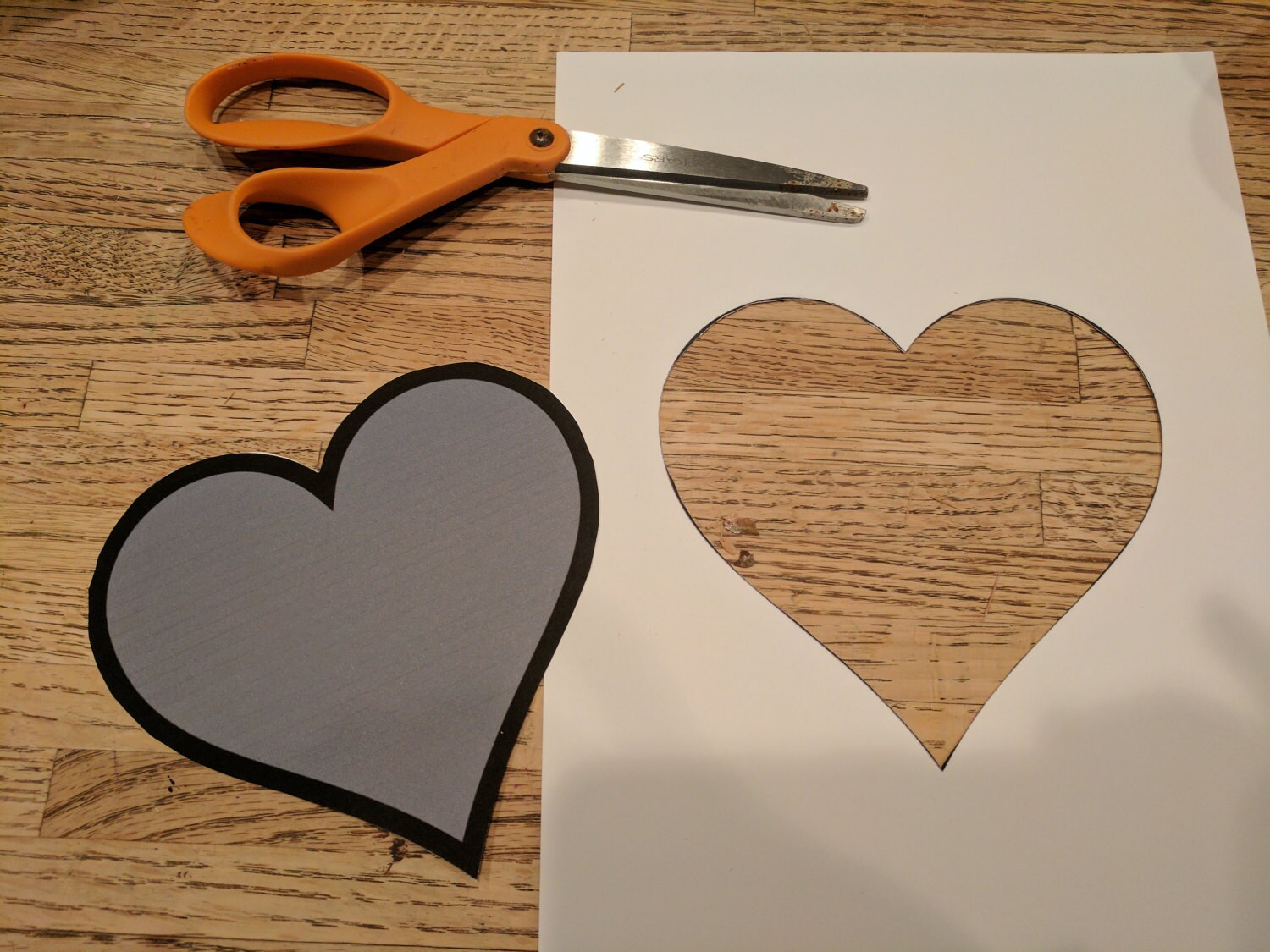 Step Six: Center the heart shape on the painted and distressed square, then use chalk to trace around it.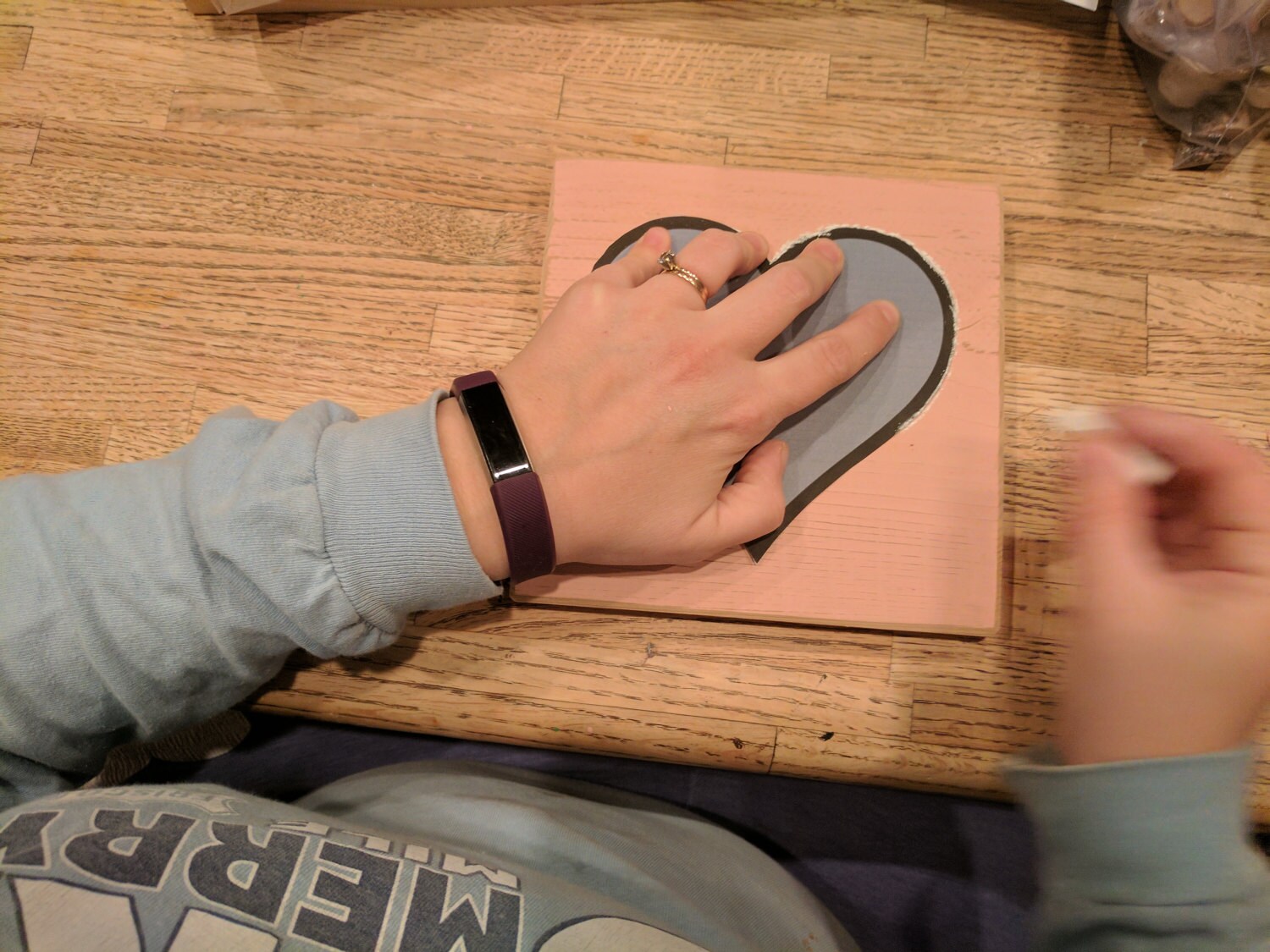 Step Seven: Map out where you want the wood slices to go. Do not glue them down until you figure out where they all go first. I cannot stress this enough. If you just start gluing things down willy nilly, it's not going to fit as well, especially on a silhouette this size. I learned this the hard way. After you figure out where they go, THEN you can glue them down.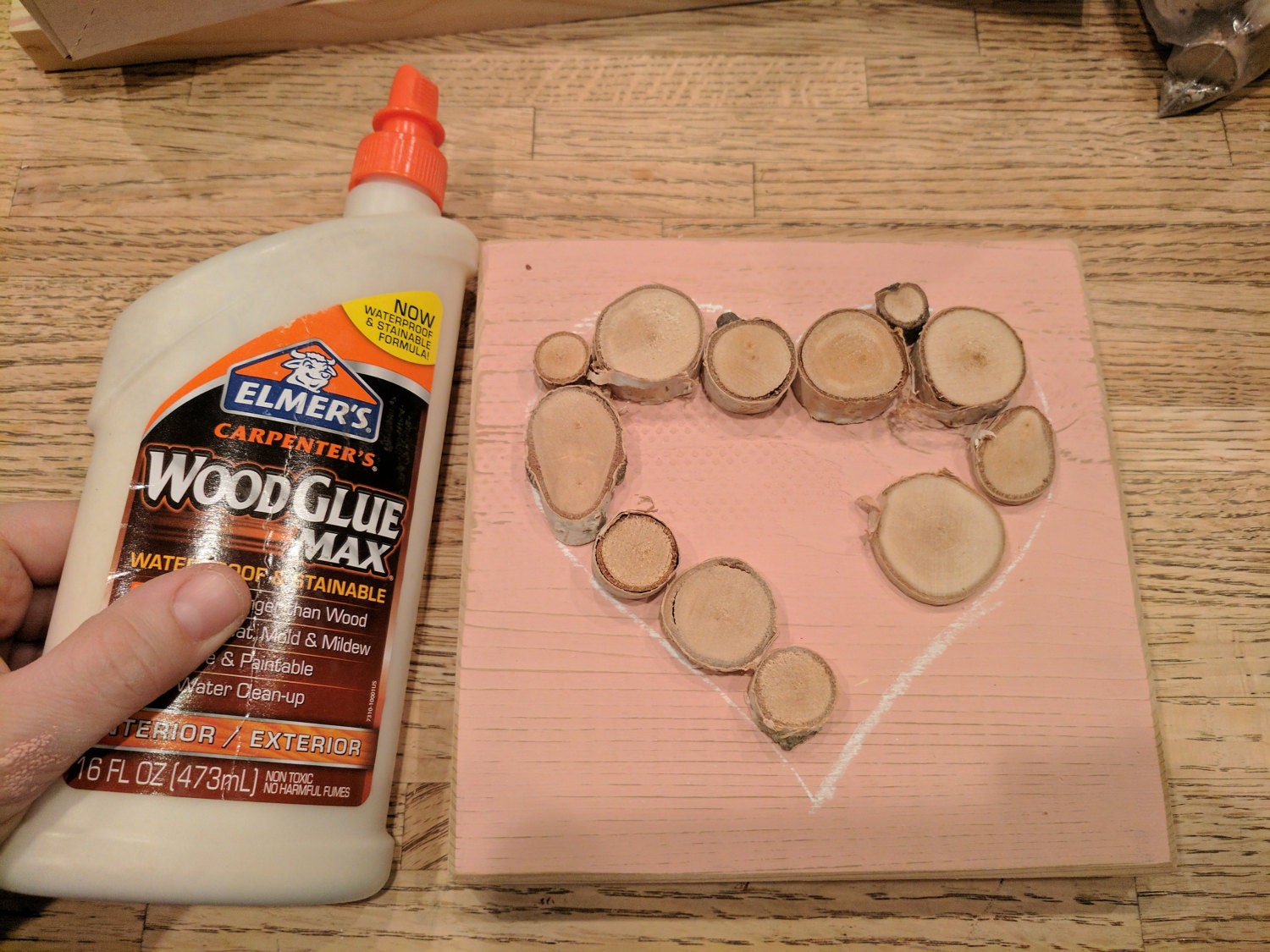 Step Eight: After they're all glued down, wipe the chalk away with a damp paper towel.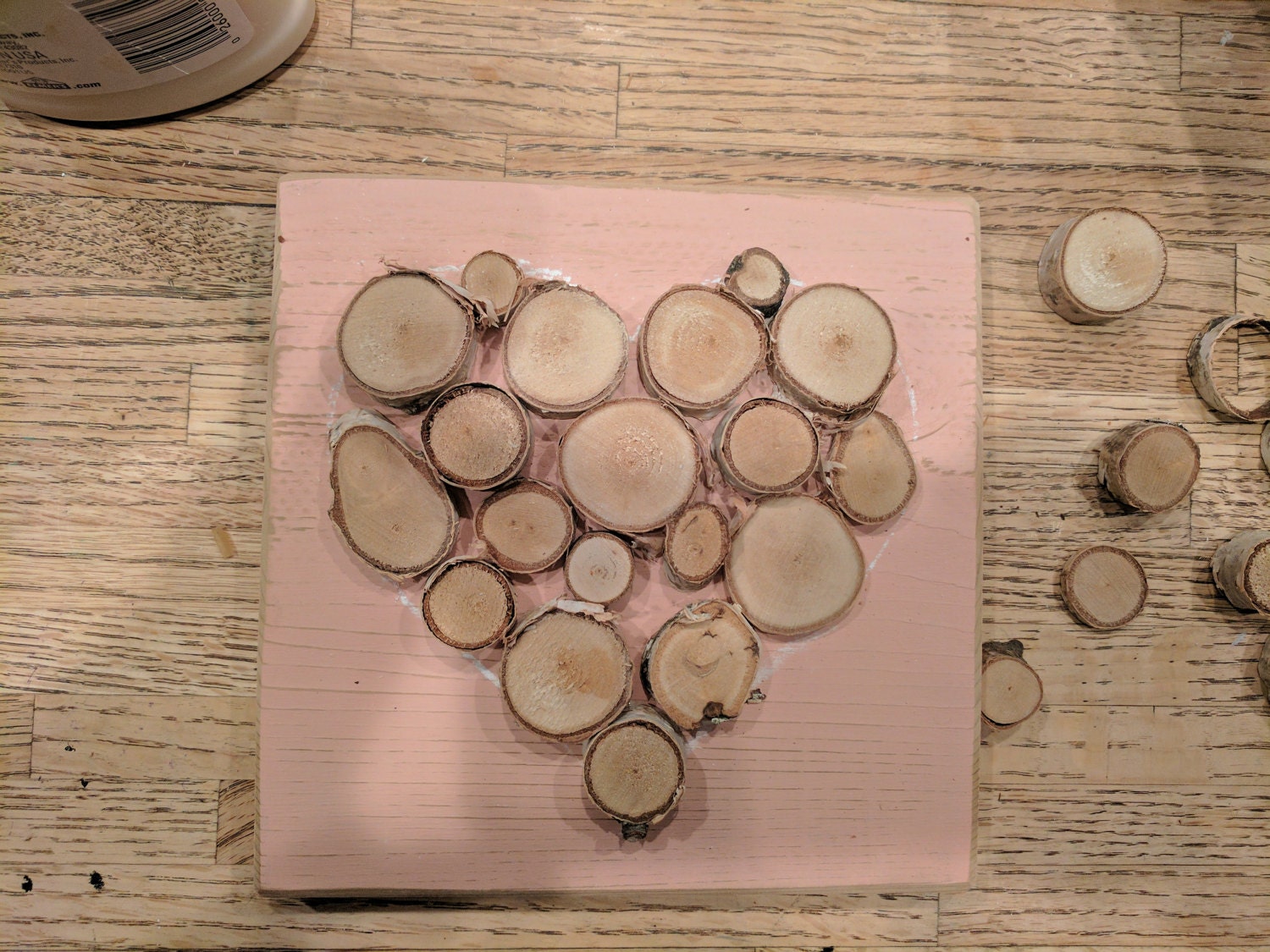 Step Nine: Let the glue dry for an hour or two (depending on which kind you use), then attach a hanger to the back for easy wall hanging. I prefer sawtooth hangers because they're pretty easy to put on, plus they're forgiving when it's time to hang your item in a level fashion.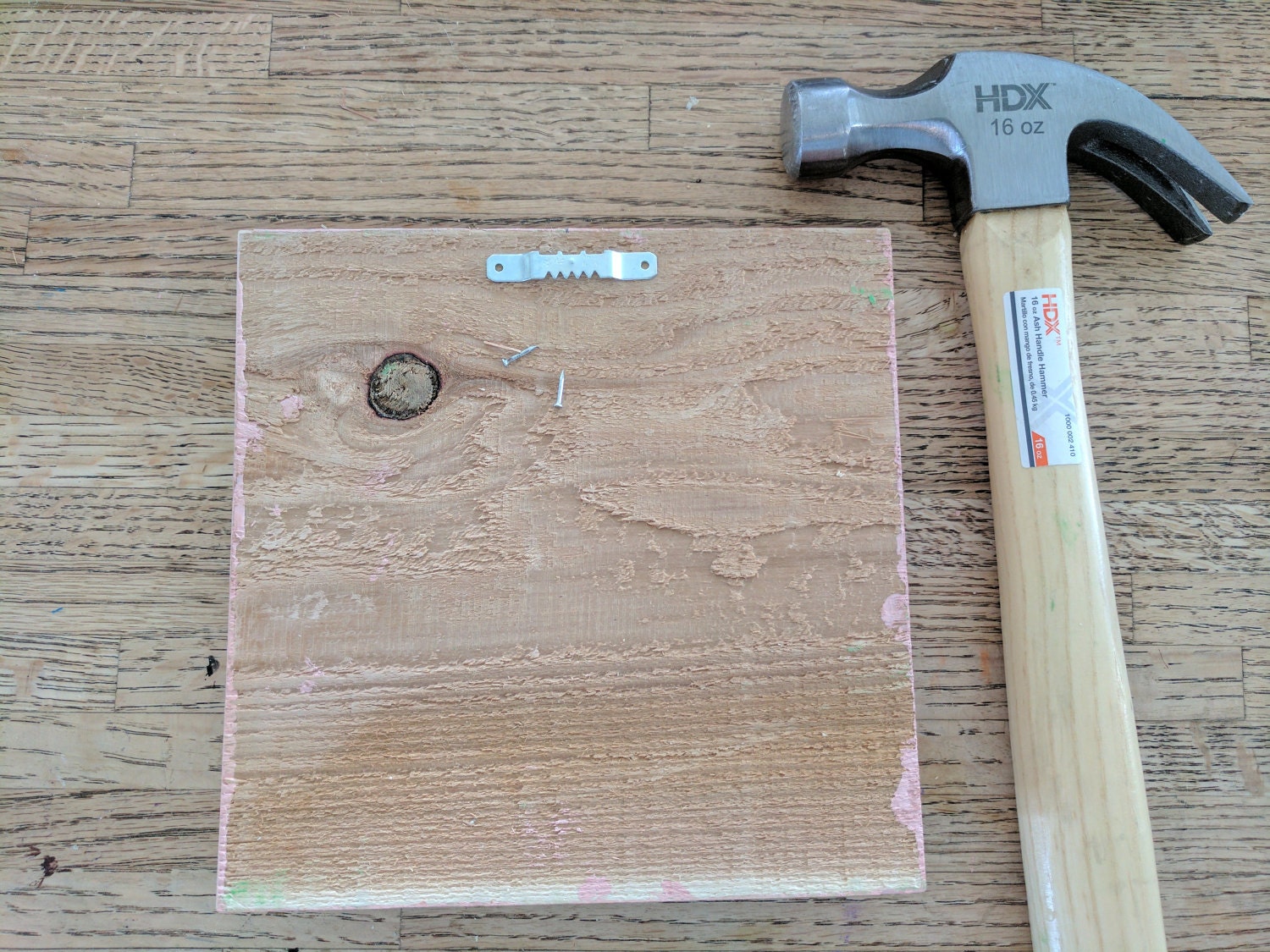 Step Ten: All done! Either lean it against a wall, or hang it up!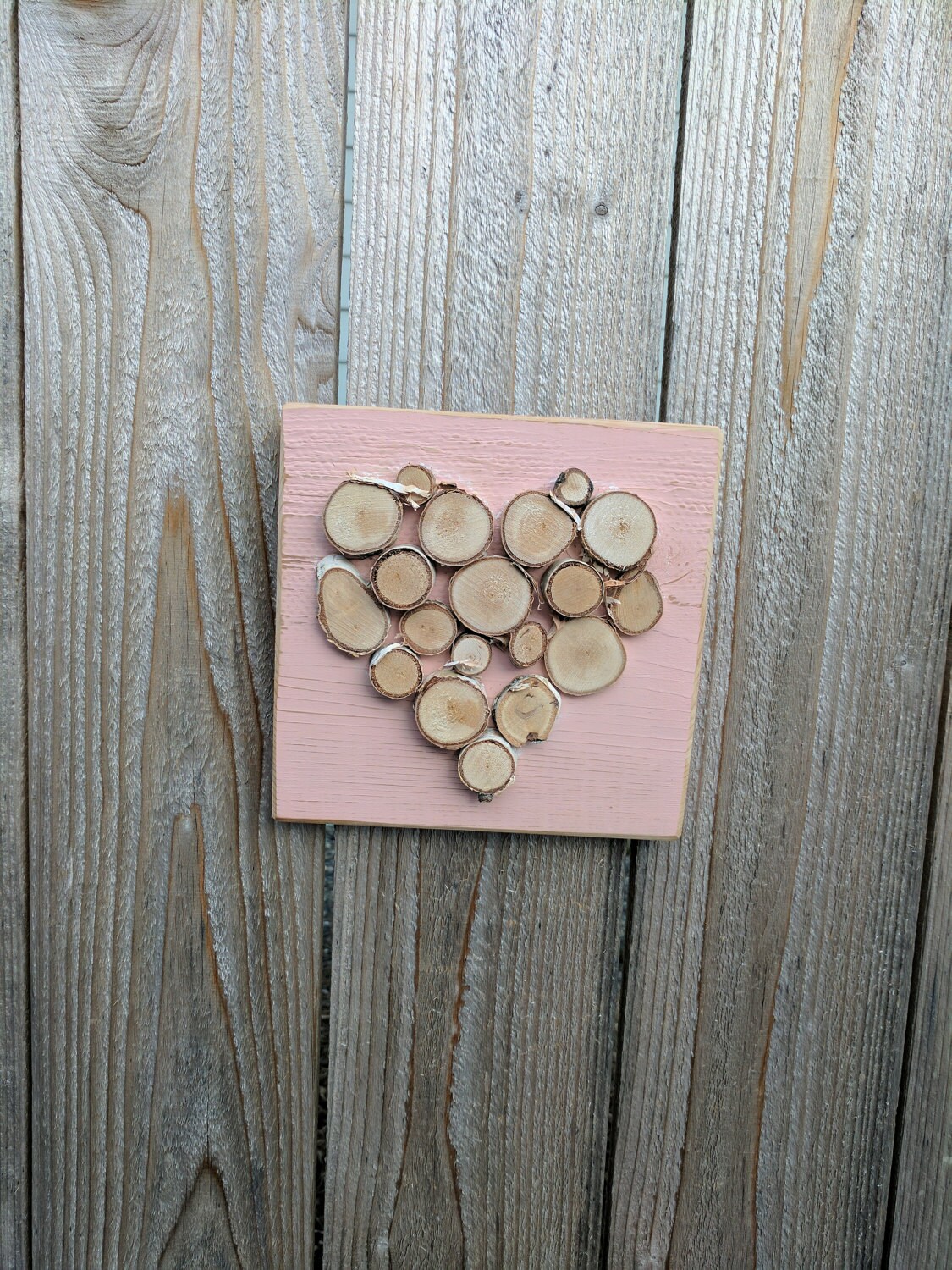 This sweet decoration would be great as Valentine's Day decor, in a baby's nursery, for your wedding, a baby shower, a gift for newlyweds, or hang it up all year long. Have fun crafting!