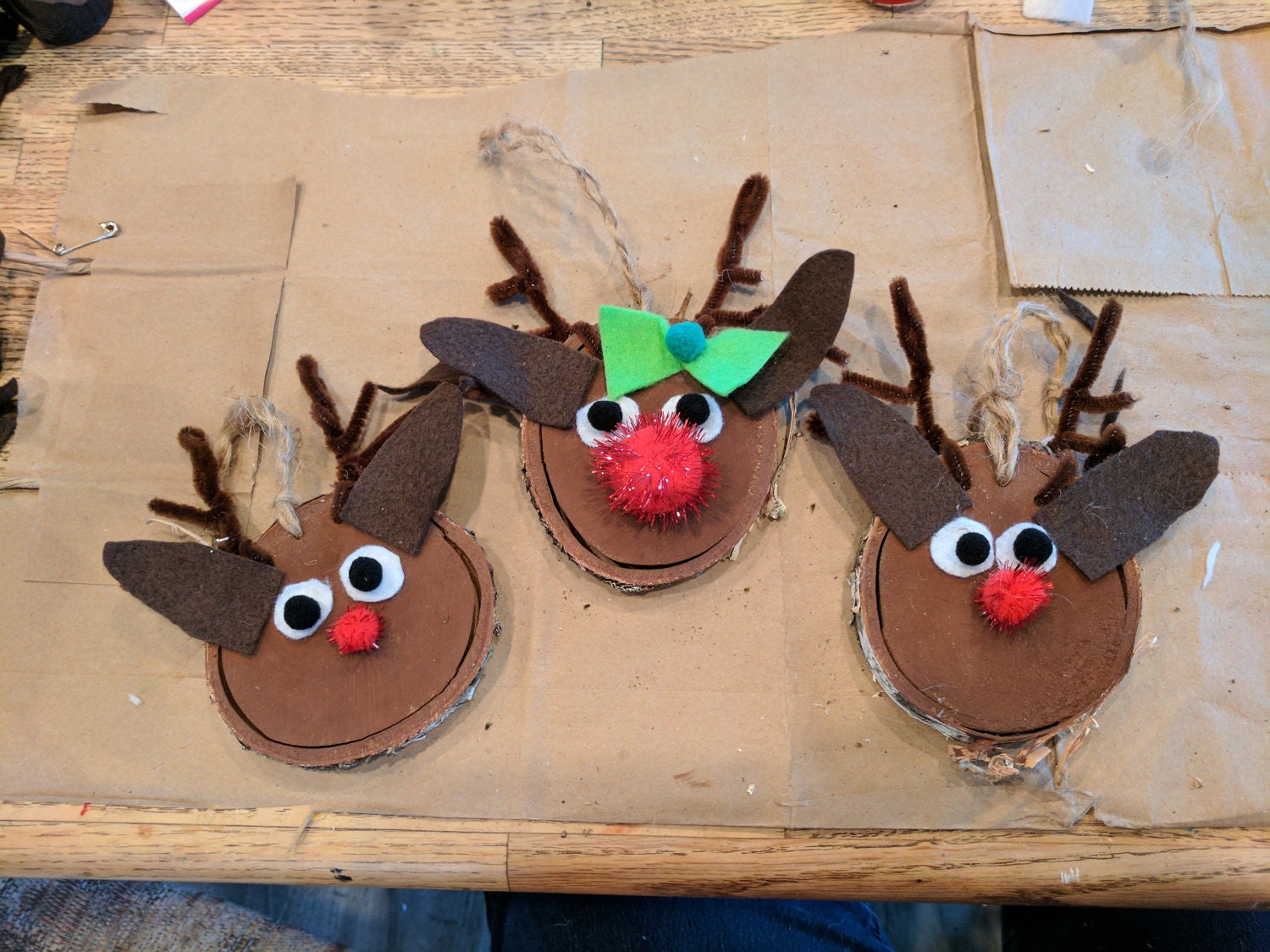 Last week I showed you how to make a snowman ornament. Today's lesson is on making your very own Rudolph inspired ornament.
wood slice (about 3" diameter)
brown paint
brown felt
white felt
other color of felt (optional)
mini black pom poms
brown pipe cleaners
red pom pom
jute, twine, or ribbon
paint brush
scissors
glue
drill and drill bit (or ask a neighbor to borrow theirs!)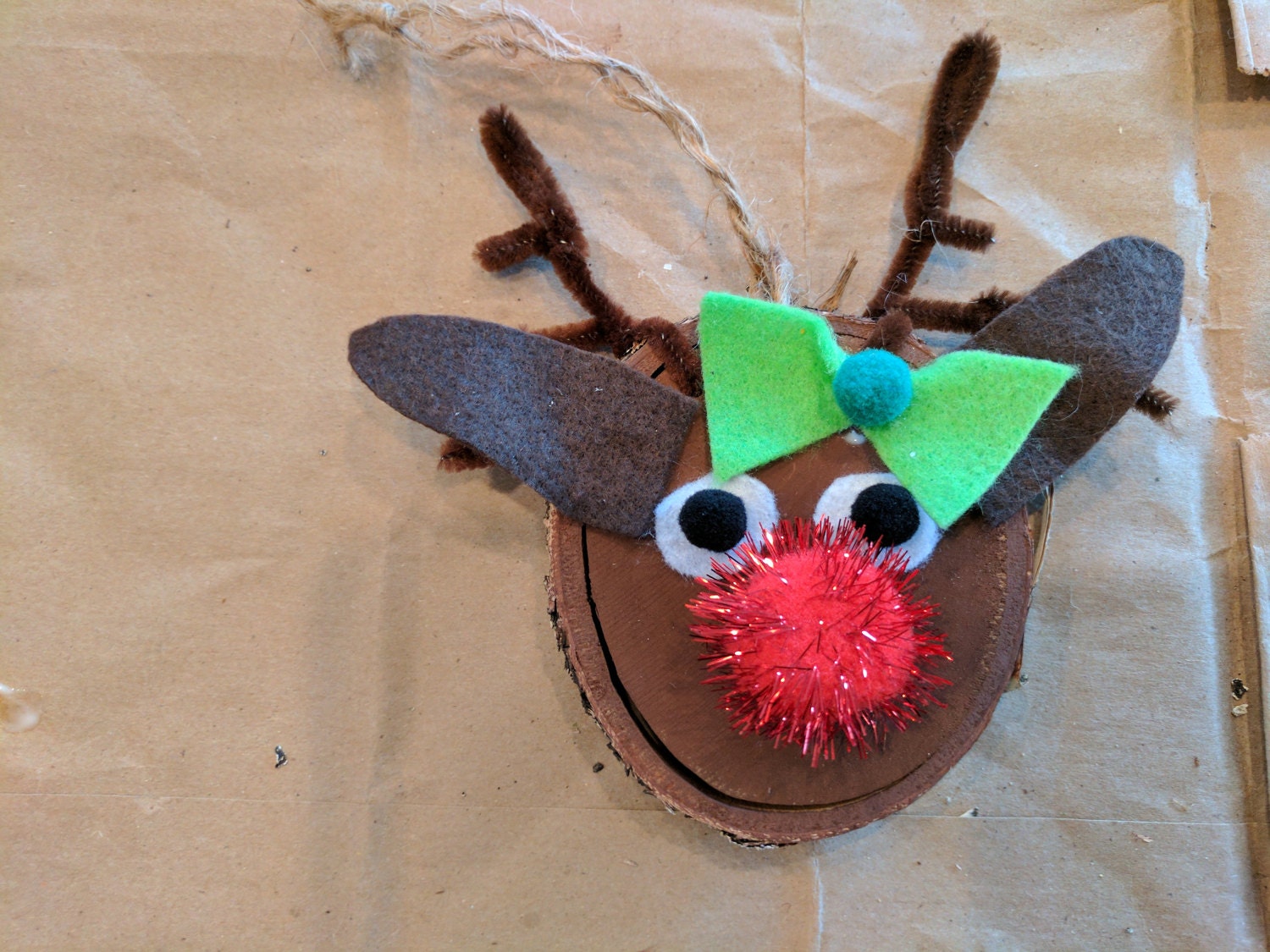 Step 1: Acquire some plain log slices. Luckily for you, I have sets of 10 . Mine are made of Minnesota birch and have been oven dried. 
Step 2: Drill three holes in wood slice.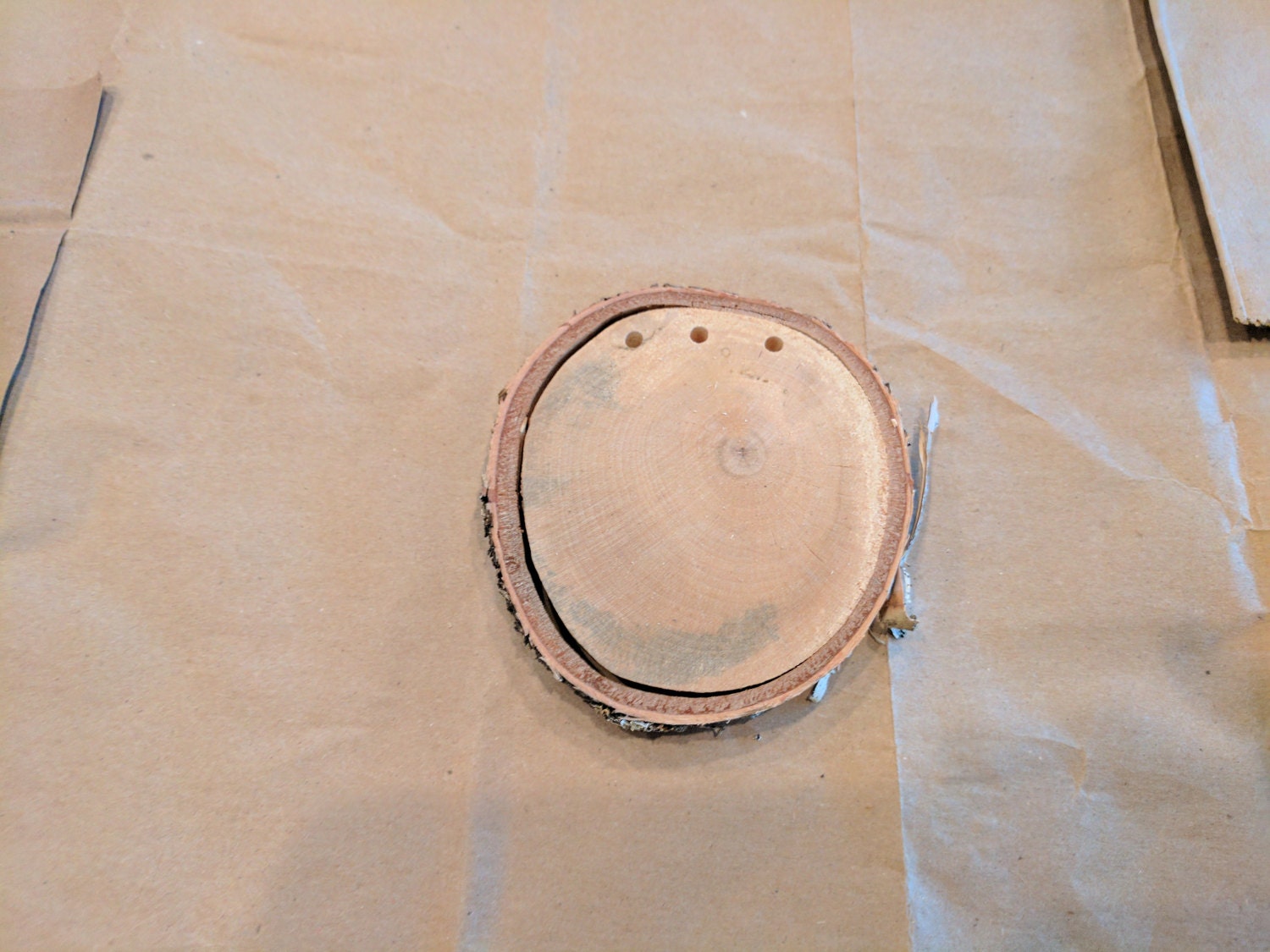 Step 3: Paint your wood slice brown. I used just general purpose brown acrylic paint.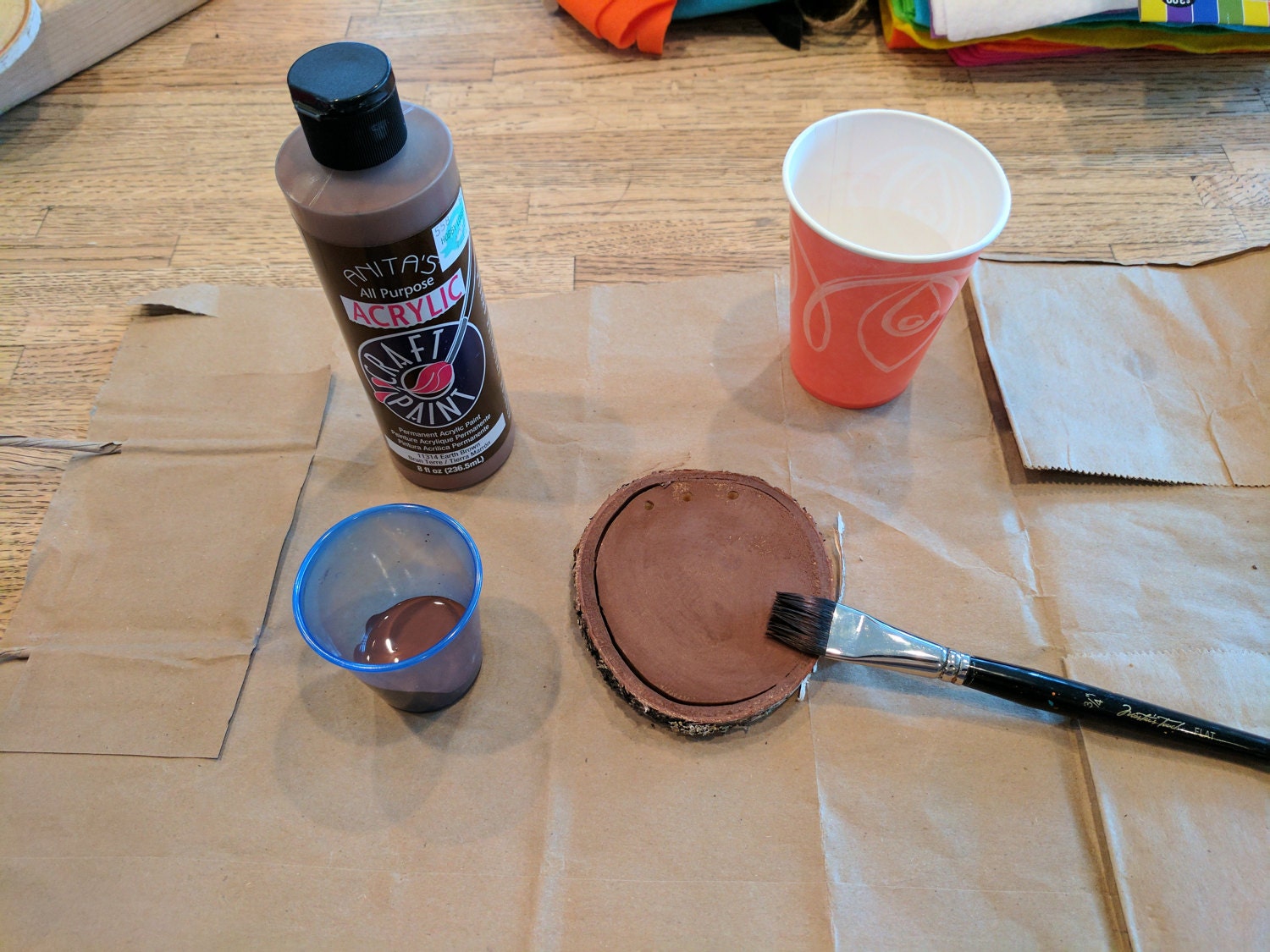 Step 4: While paint is drying, cut two ear shapes out of brown felt. The easiest way for me to do this was fold a small piece of felt in half, then cut a shape resembling an ear. This way you will have two even ears. I made small adjustments as necessary.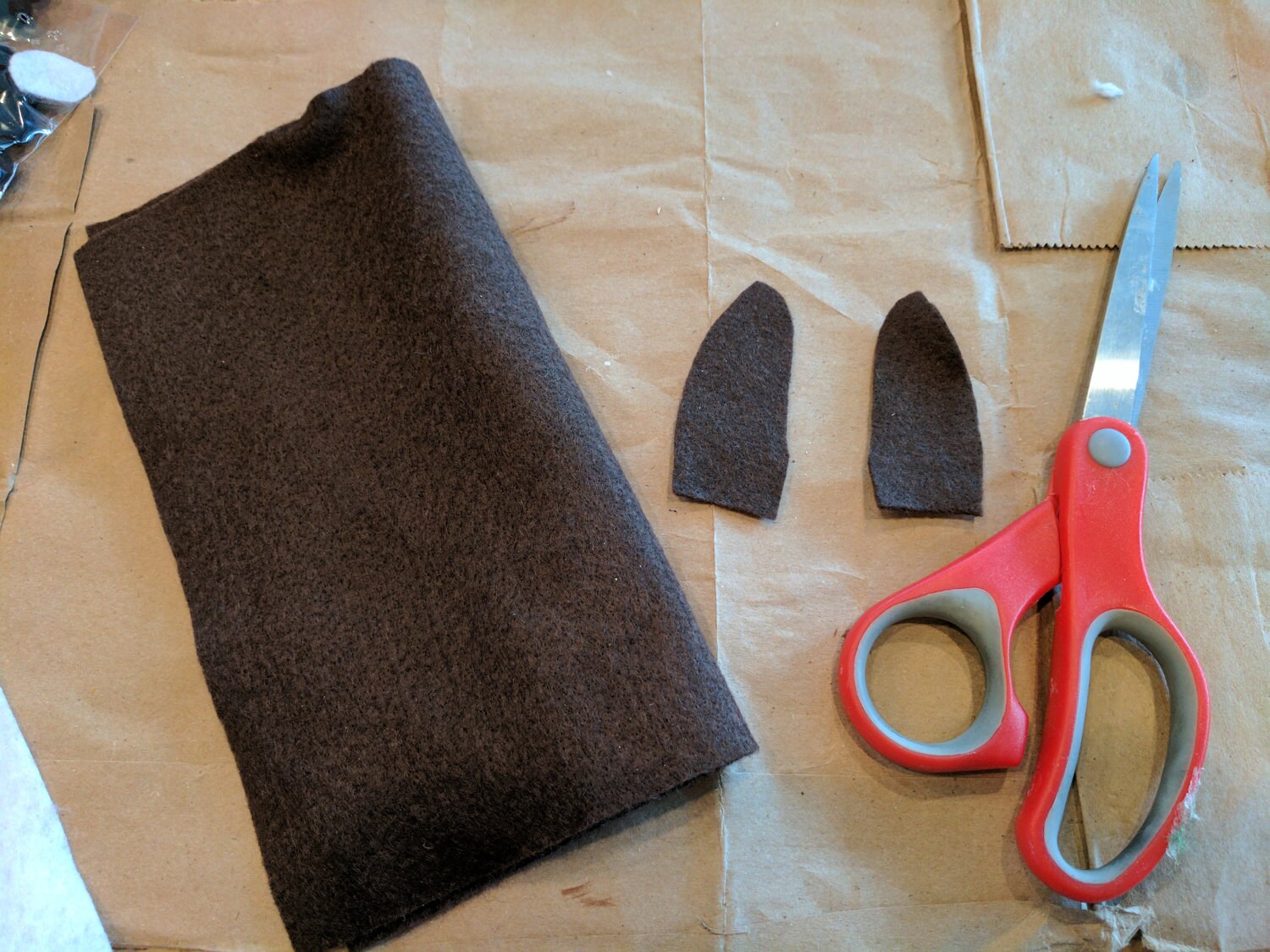 Step 5: While paint is drying, cut out two small white circles out of felt. Use the same technique as used for the ears: Fold a piece of felt in half so your two eye shapes are similar in shape. **If you'd prefer to use googley eyes, there's no need for this step**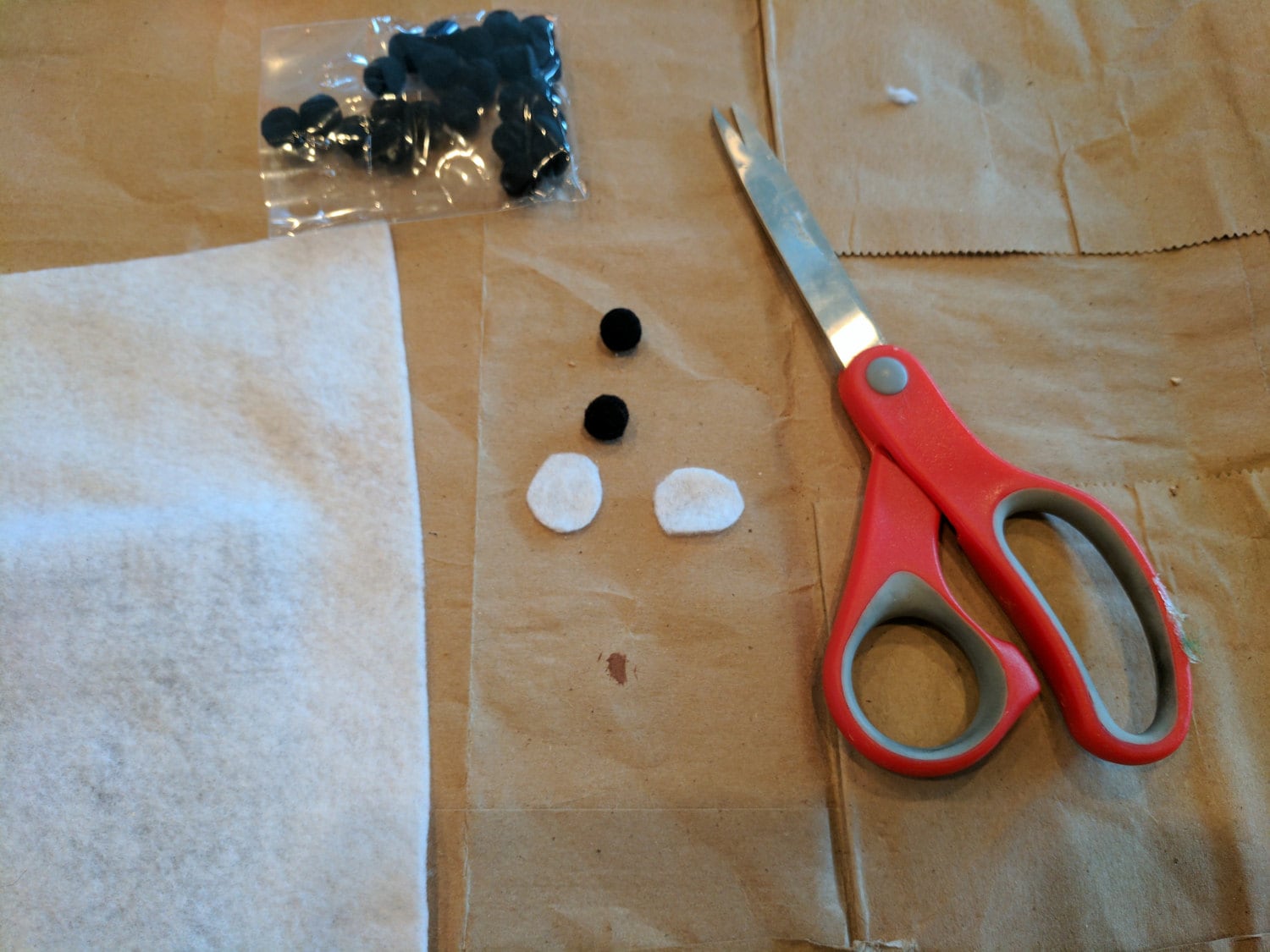 Step 6: Run each pipe cleaner through two of the holes (leave the middle hole empty for the jute string). You can shape them into antlers by folding and twisting them however you want.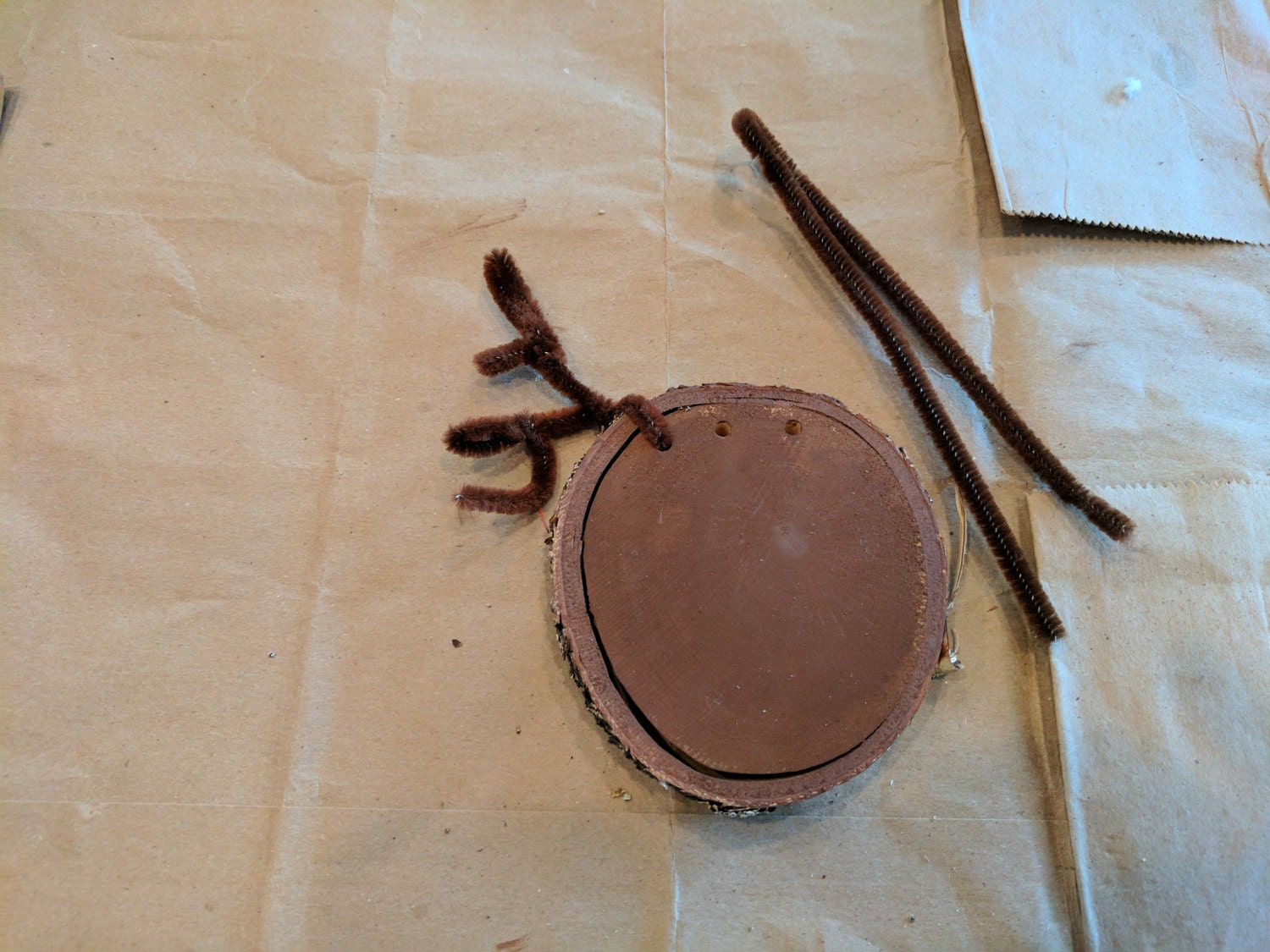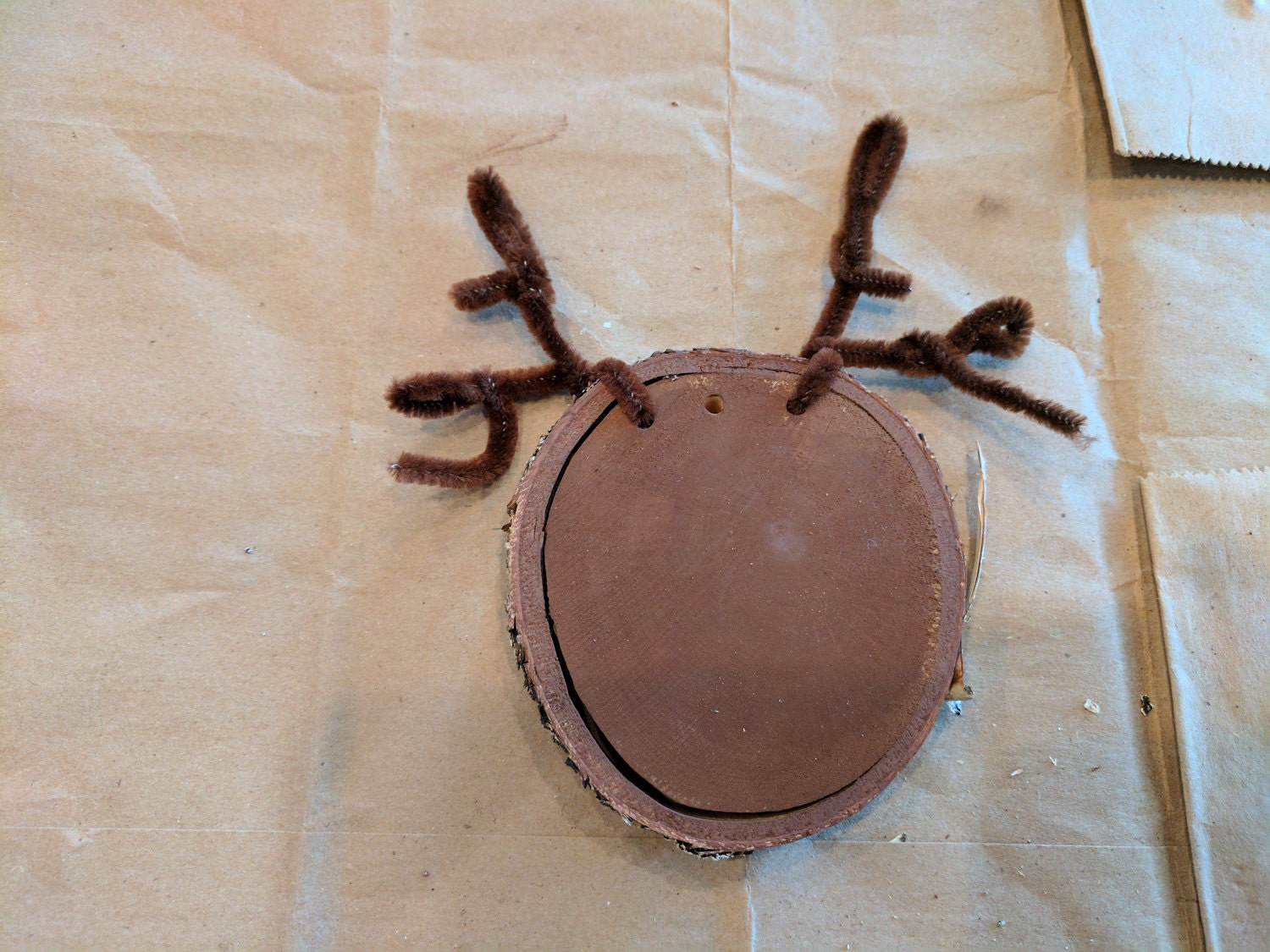 Step 7: Cut a piece of jute (also known as twine) approximately 12" long, fold in half, and loop through the hole in the top of the reindeer's head.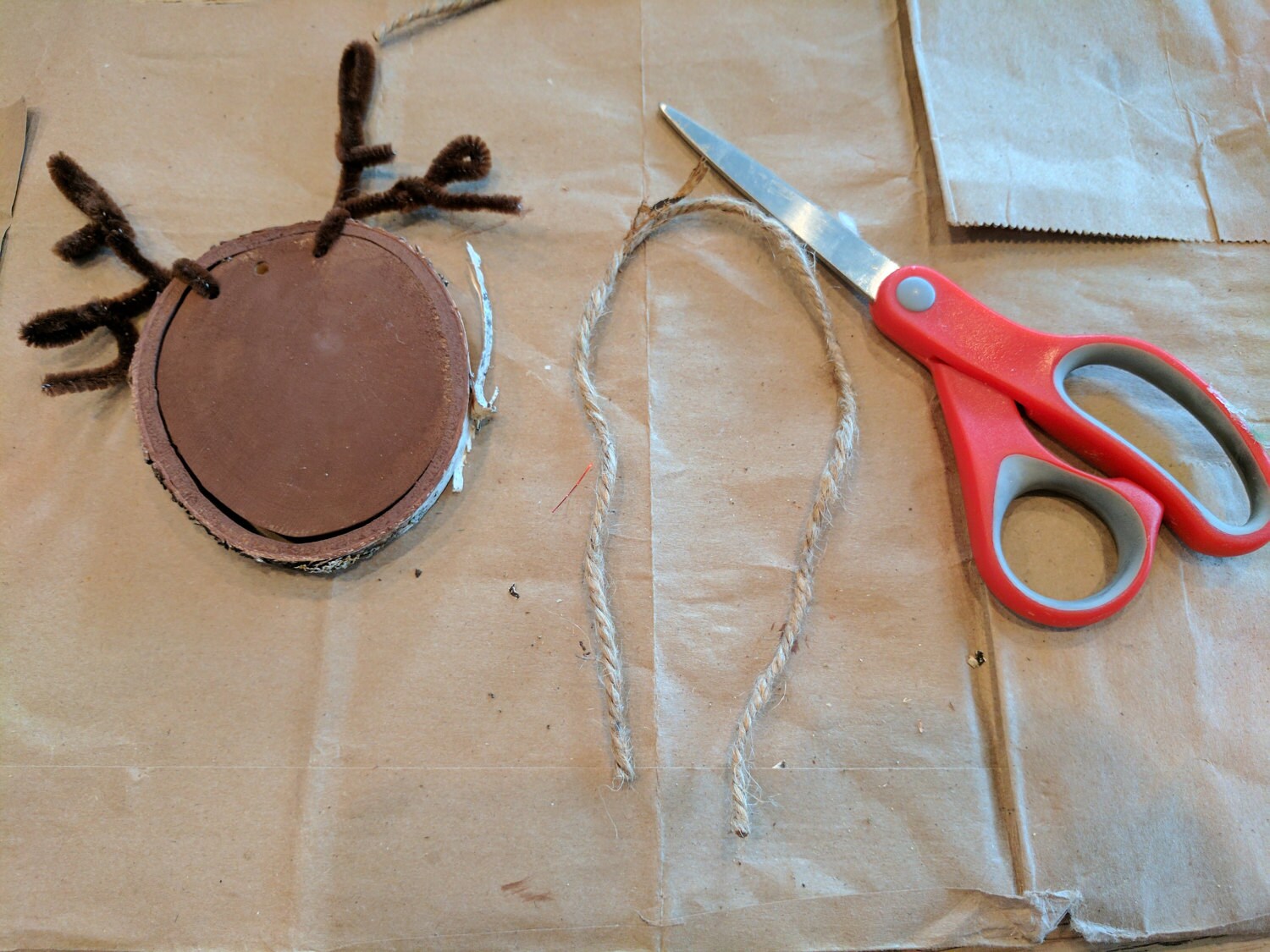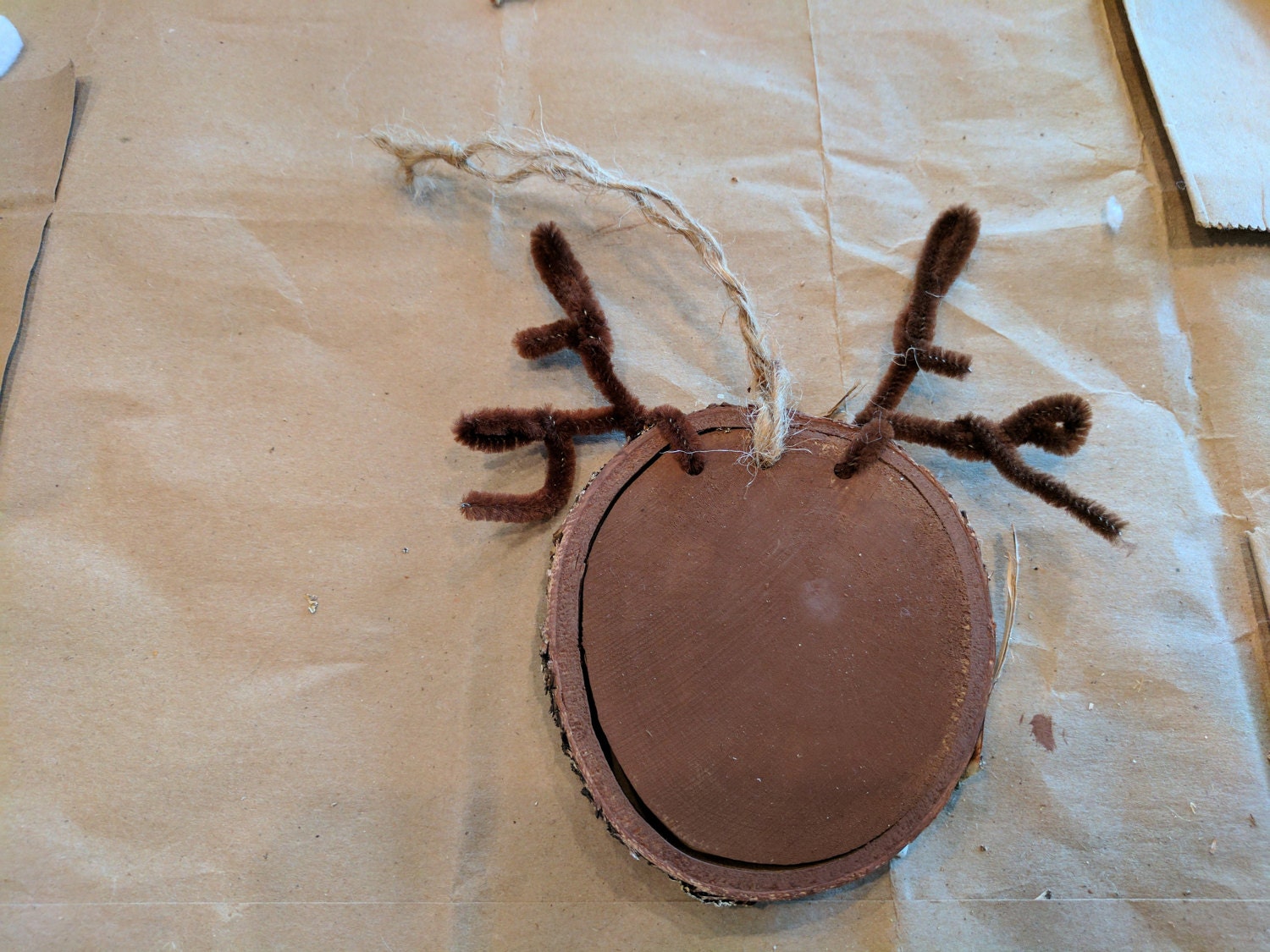 Step 8: Get out your glue and figure out where you want placement. It doesn't really matter what order you glue the accessories on, except for the eyes. The white should be glued to the wood first, then the black pom pom added.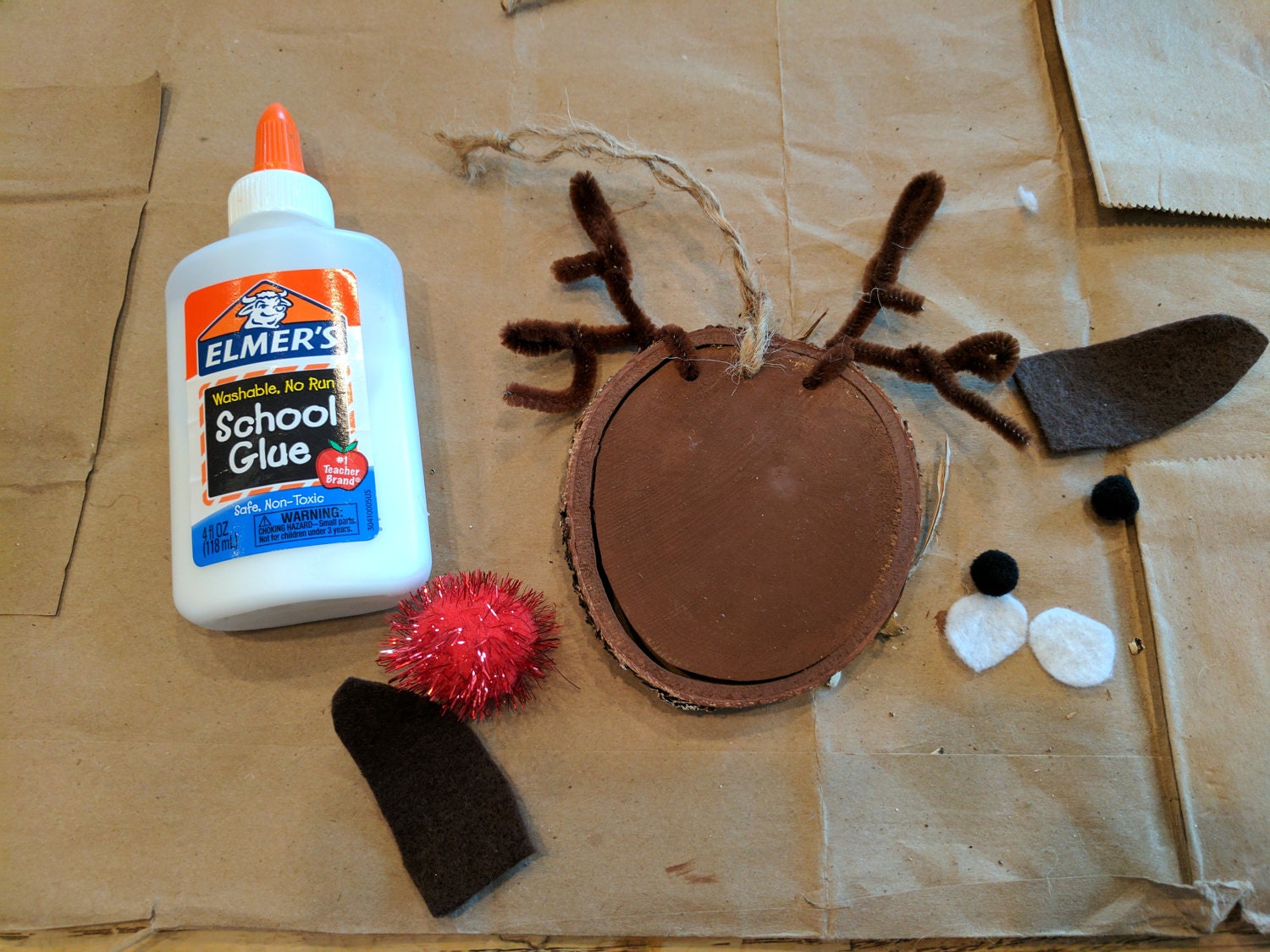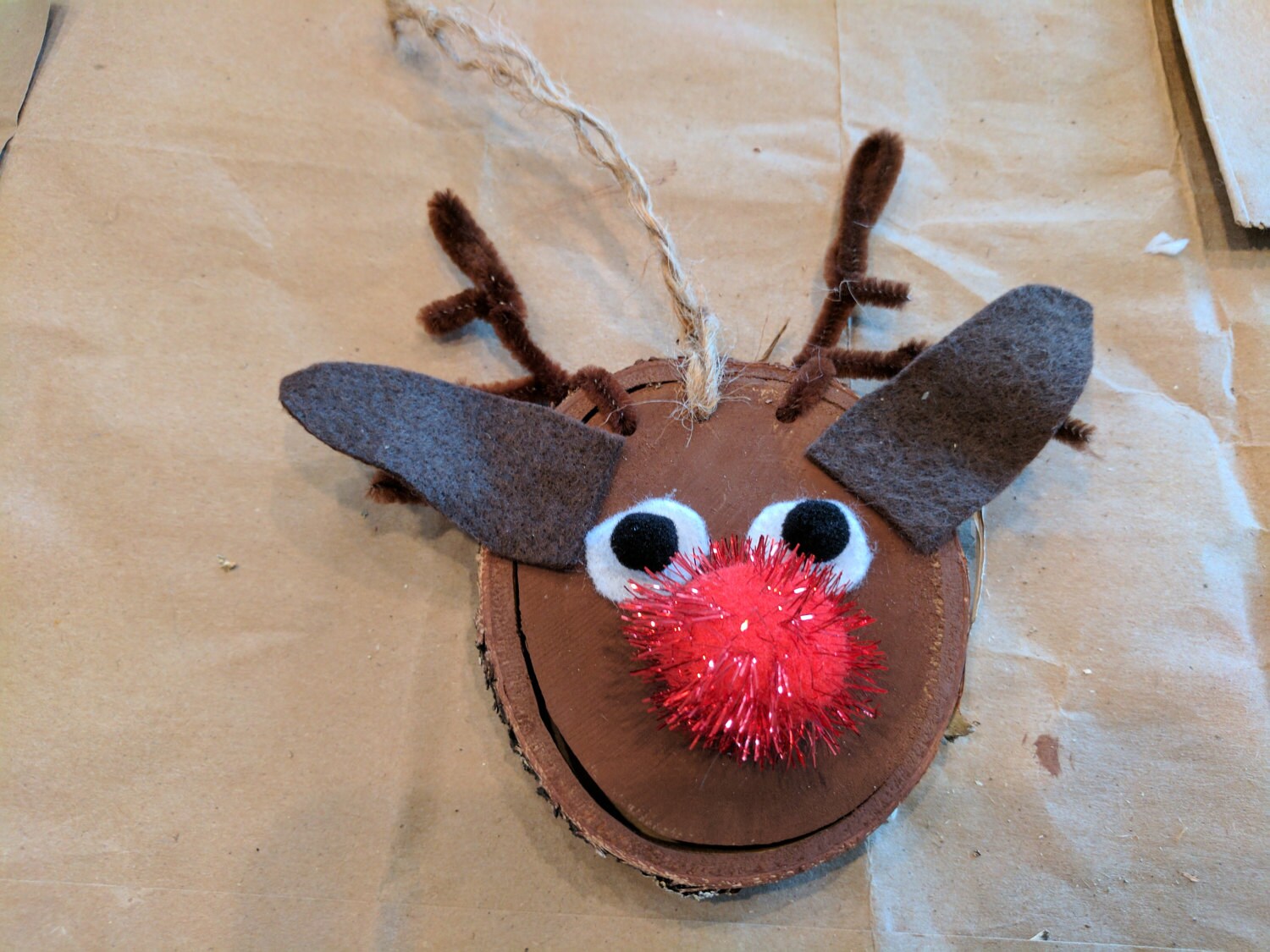 Your ornament is now done! But if you feel like making it even more special, you can add a bow to it using any color of felt you'd like. I used green because I thought it would complement the red nose well.
Step 9: Fold a piece of green felt in half, then cut out a bow tie shape.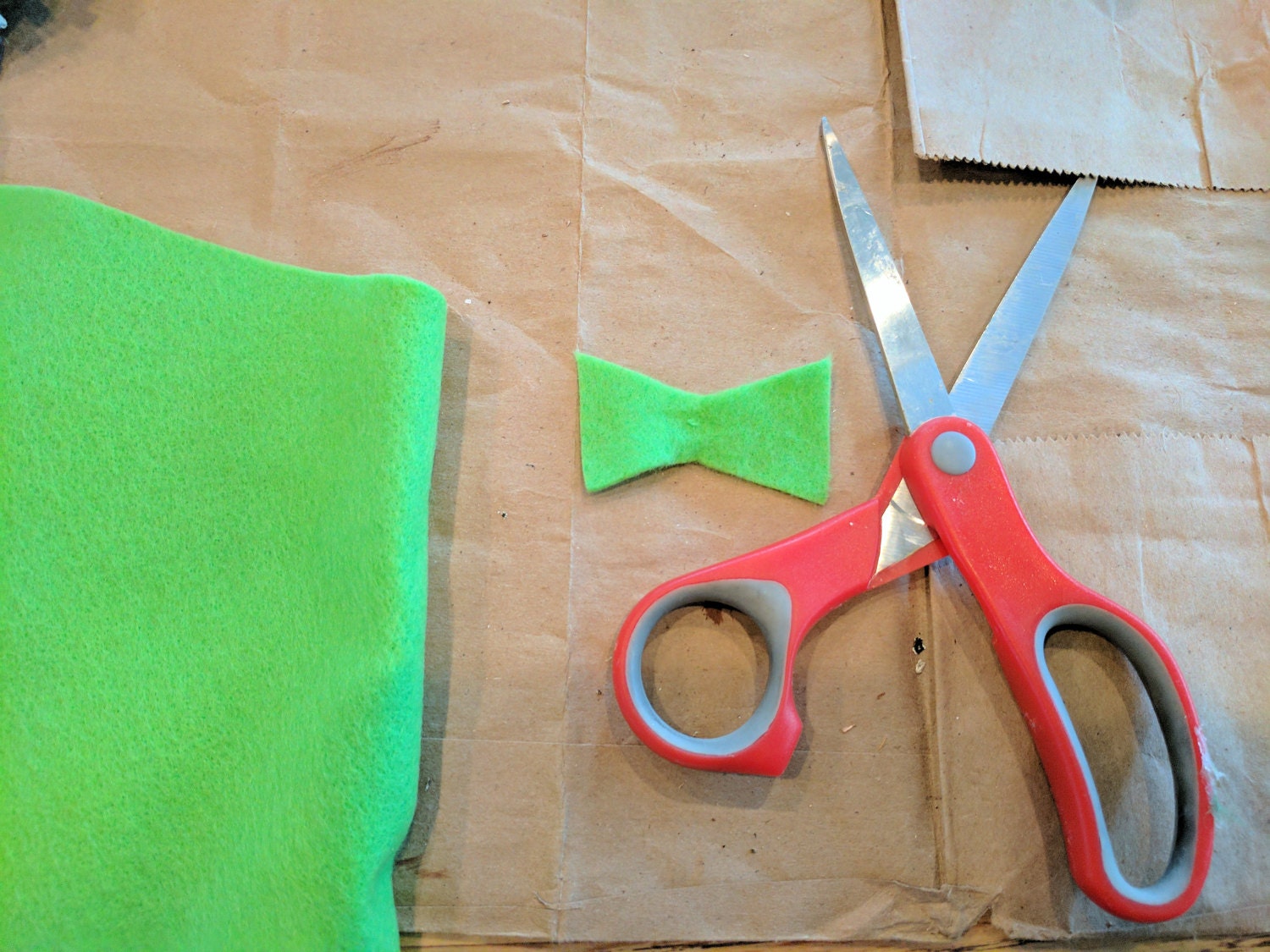 Step 10: I twisted mine in half and then added a drop of glue, but this really isn't necessary. I just thought it'd give it a little more oompf.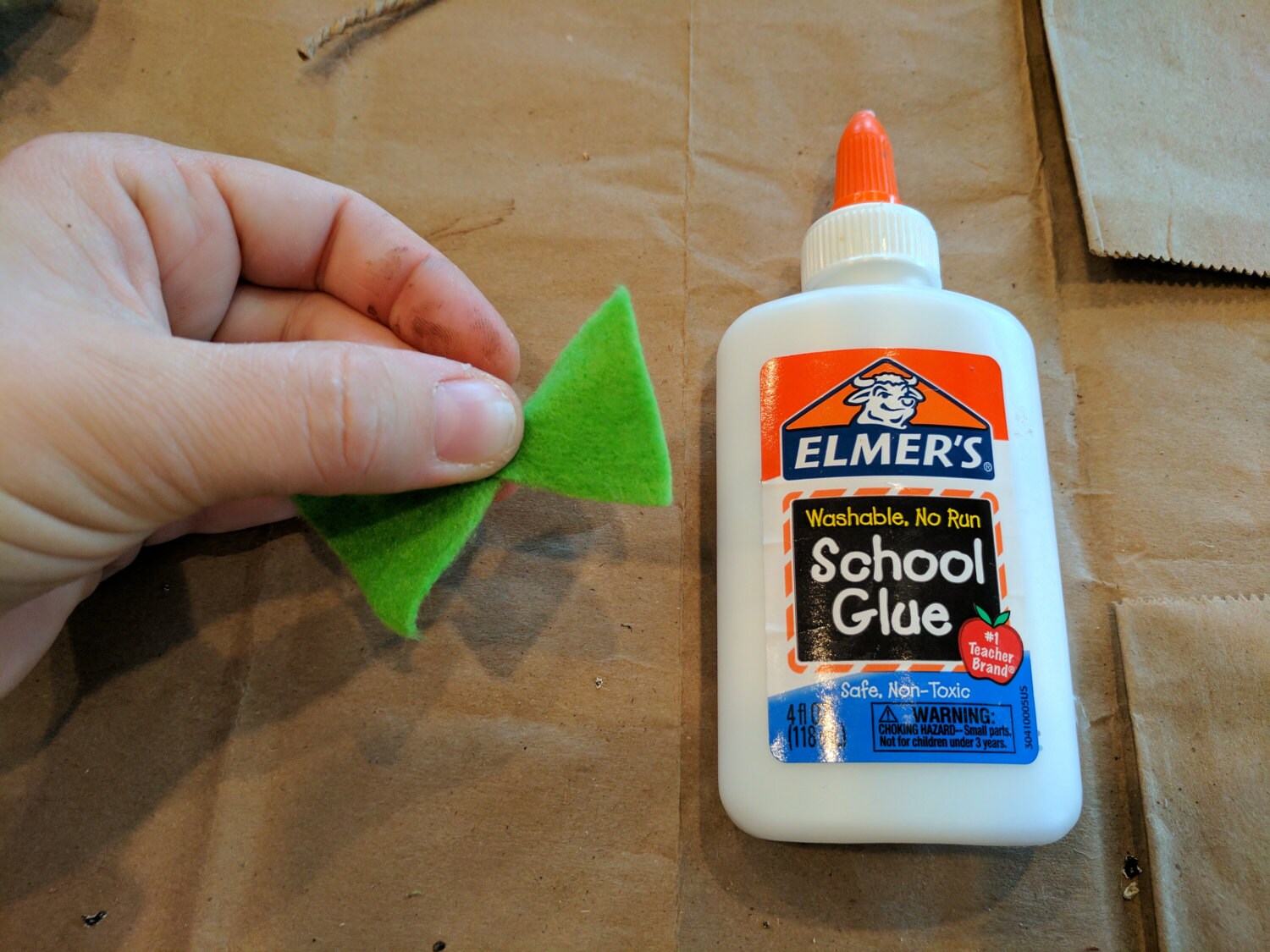 Step 11: Attach bow to the reindeer face, and add a pom-pom to the center of it (if you feel like it). Again, I thought this would add a little something extra, but it's not necessary.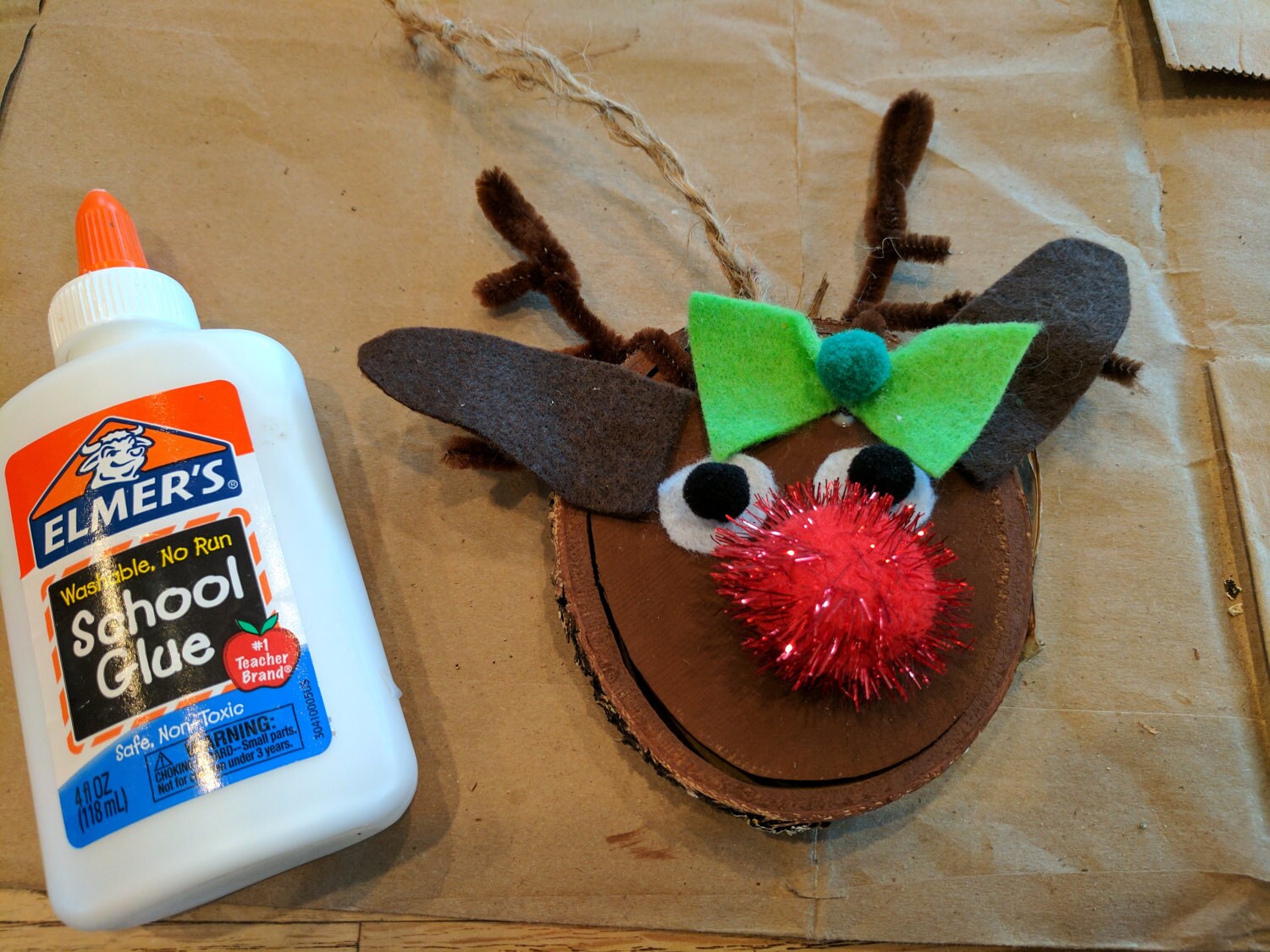 And now you're all done!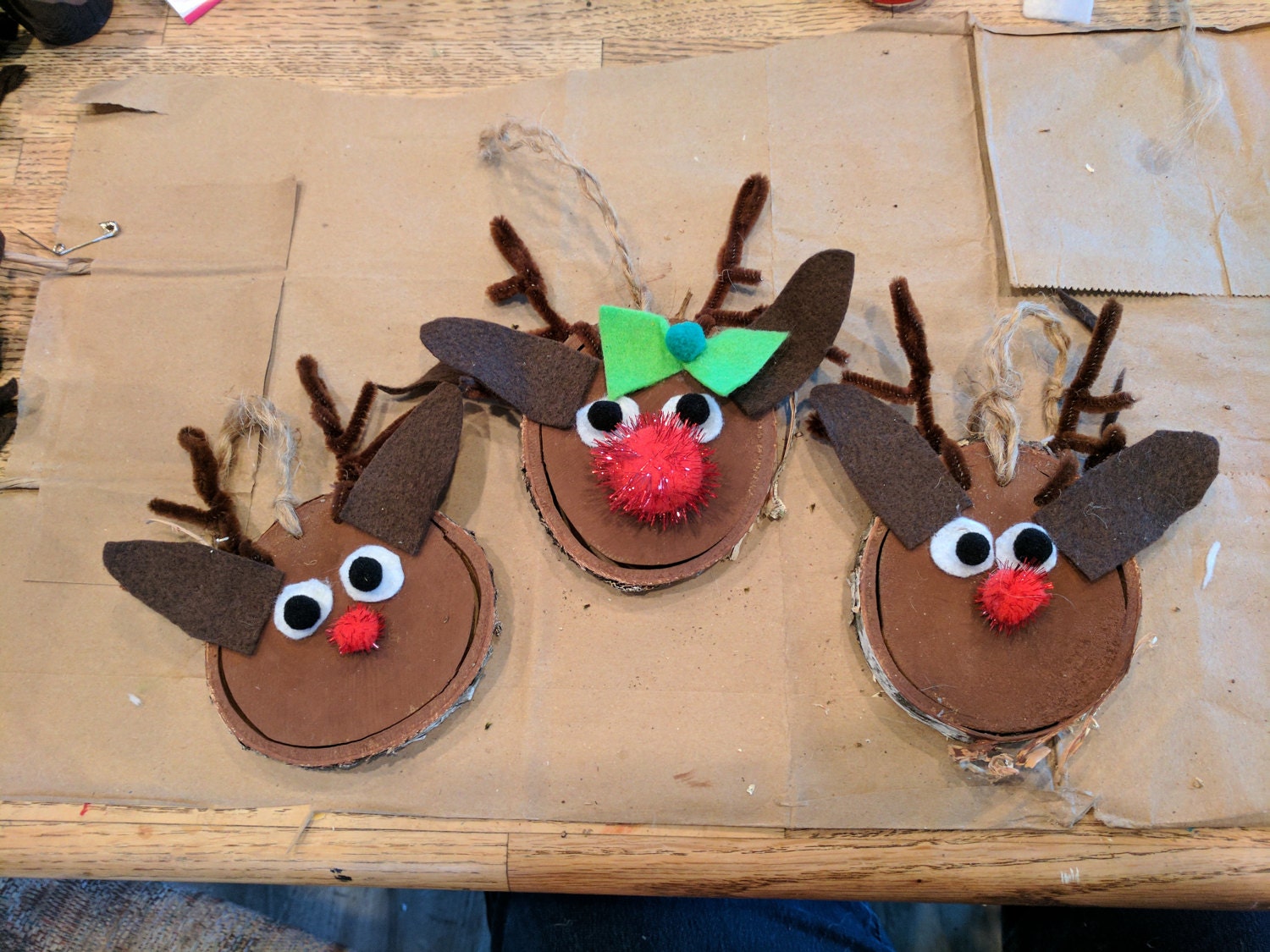 Make sure you keep checking back on my 
Follow me on Facebook, Pinterest, Instagram, Twitter, and Etsy for more great ideas!
www.facebook.com/logslicesbymargie/
www.pinterest.com/logslicesbym/
logslicesbymargie (instagram and twitter)
www.etsy.com/shop/logslicesbymargie/
--Margie (Owner and Artist at Log Slices By Margie)