In preparation for an event at my son's school, I decided to practice in advance making an easy-to-do ornament. This was my first attempt at these ornaments; I have to say they turned out cute!
Materials needed:
wood slice (about 3" diameter)
white paint
orange felt
black felt
mini black pom poms
jute, twine, or ribbon
Tools needed:
paint brush
scissors
glue
drill and drill bit (or ask a neighbor to borrow theirs!)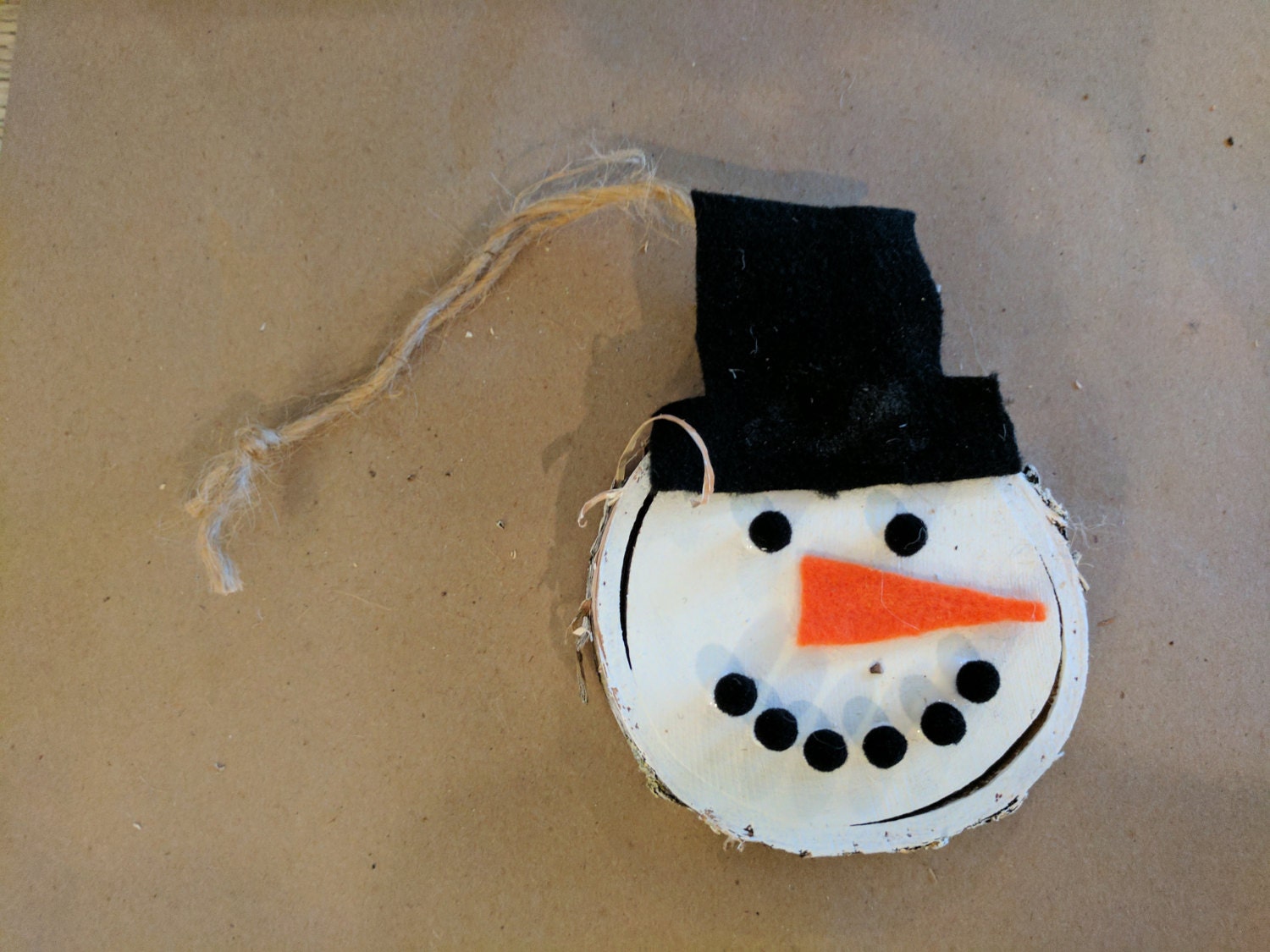 Step 1: Acquire some plain log slices. Luckily for you, I have sets of 10 available in my Etsy shop. Mine are made of Minnesota birch and have been oven dried. 
Step 2: Drill a hole in wood slice.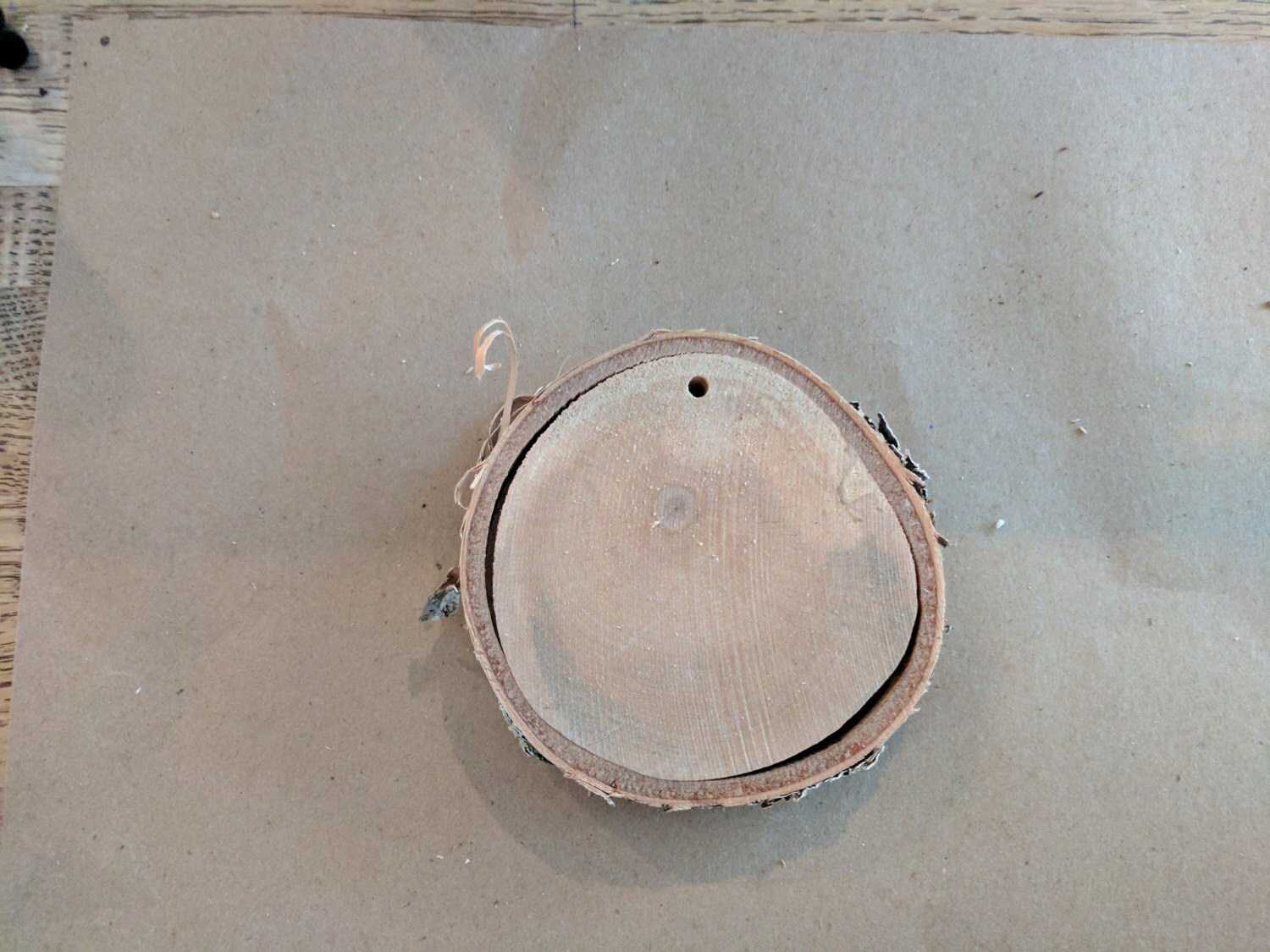 Step 3: Paint your wood slice white. I used just general purpose white acrylic paint.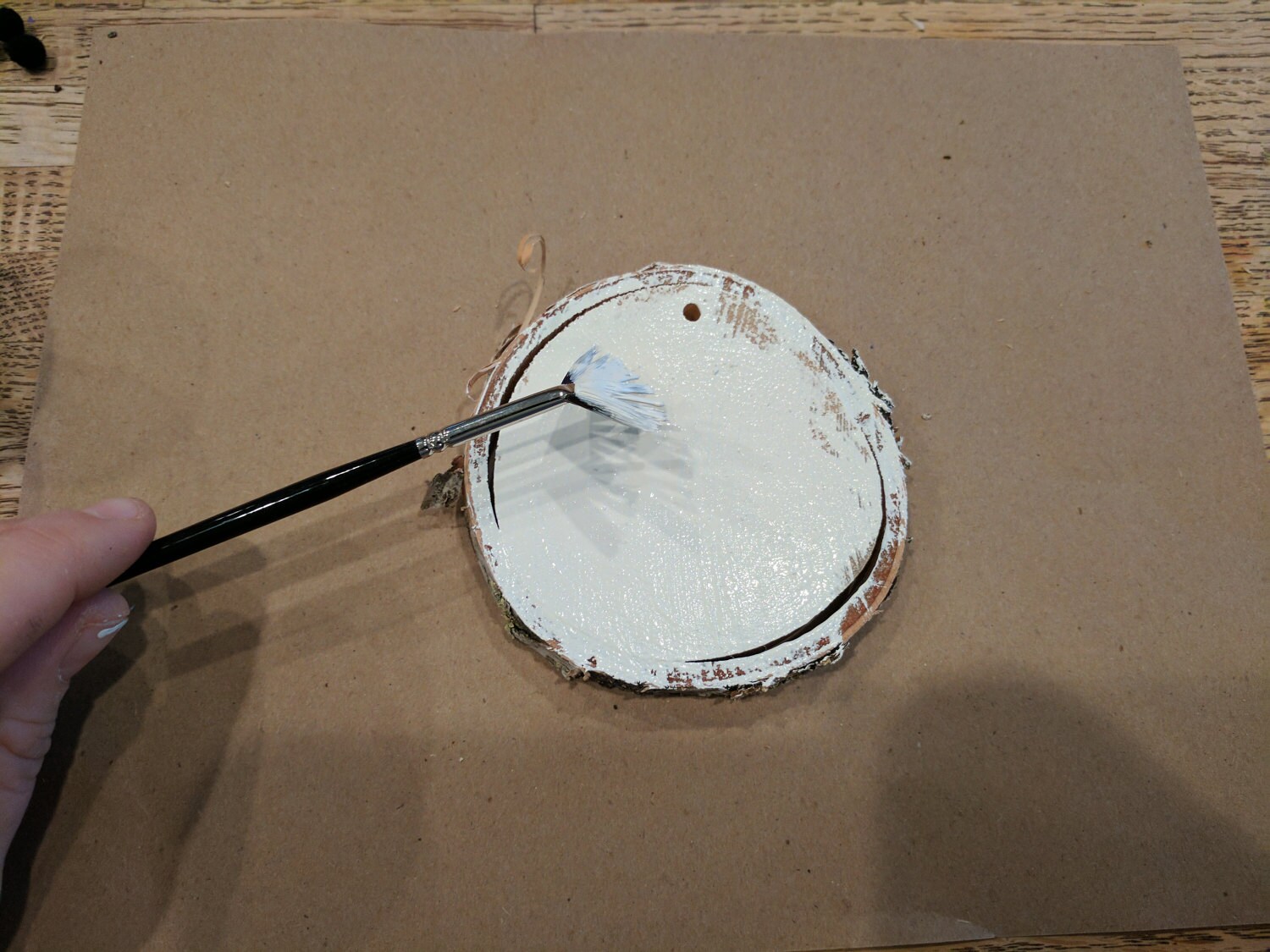 Step 4: While paint is drying, cut a hat shape out of black (or any color you desire) felt. The easiest way for me to do this was fold a small piece of felt in half, then cut out half of the hat shape. Upon unfolding it, I had an even hat. I made small adjustments as necessary.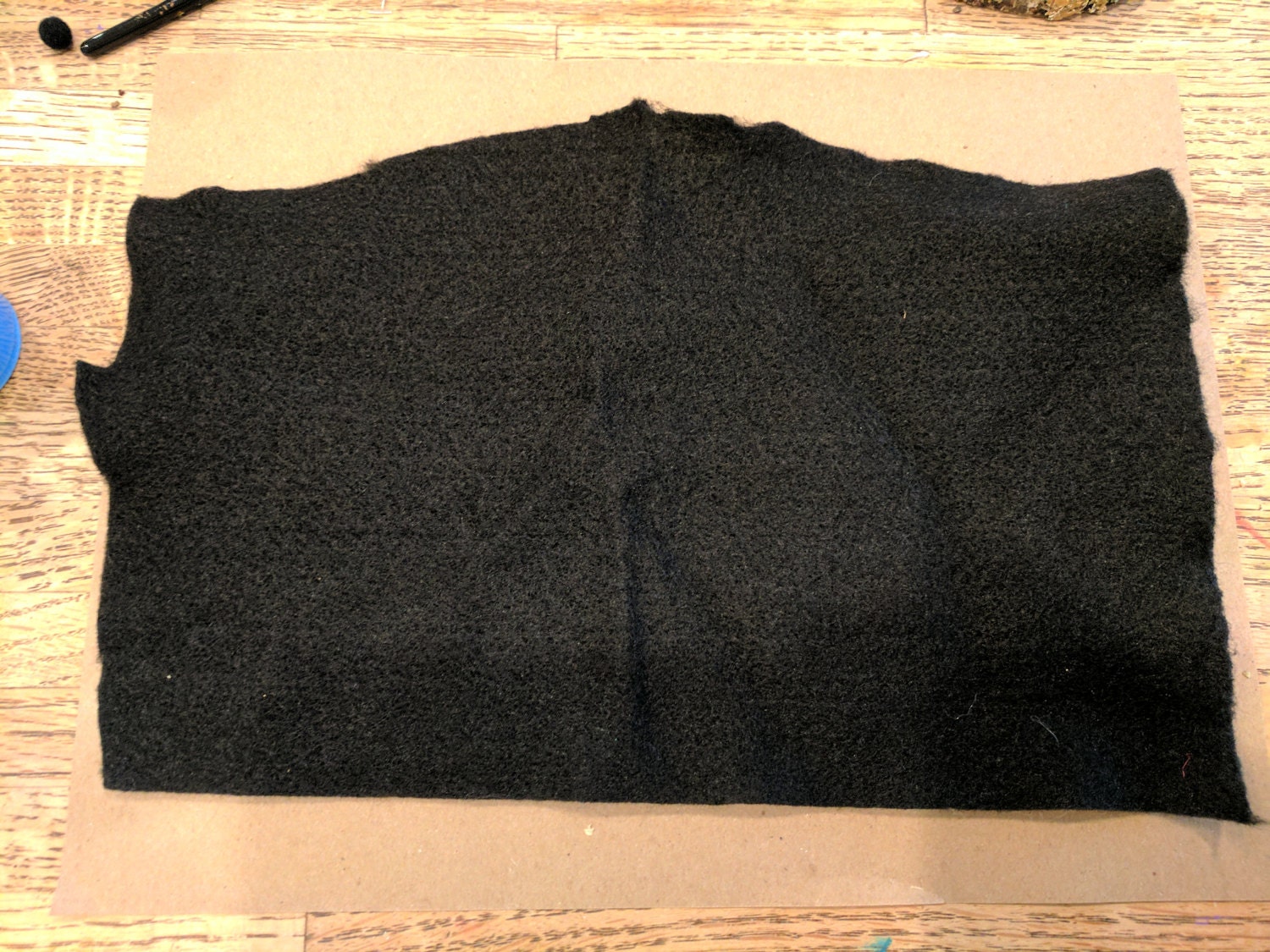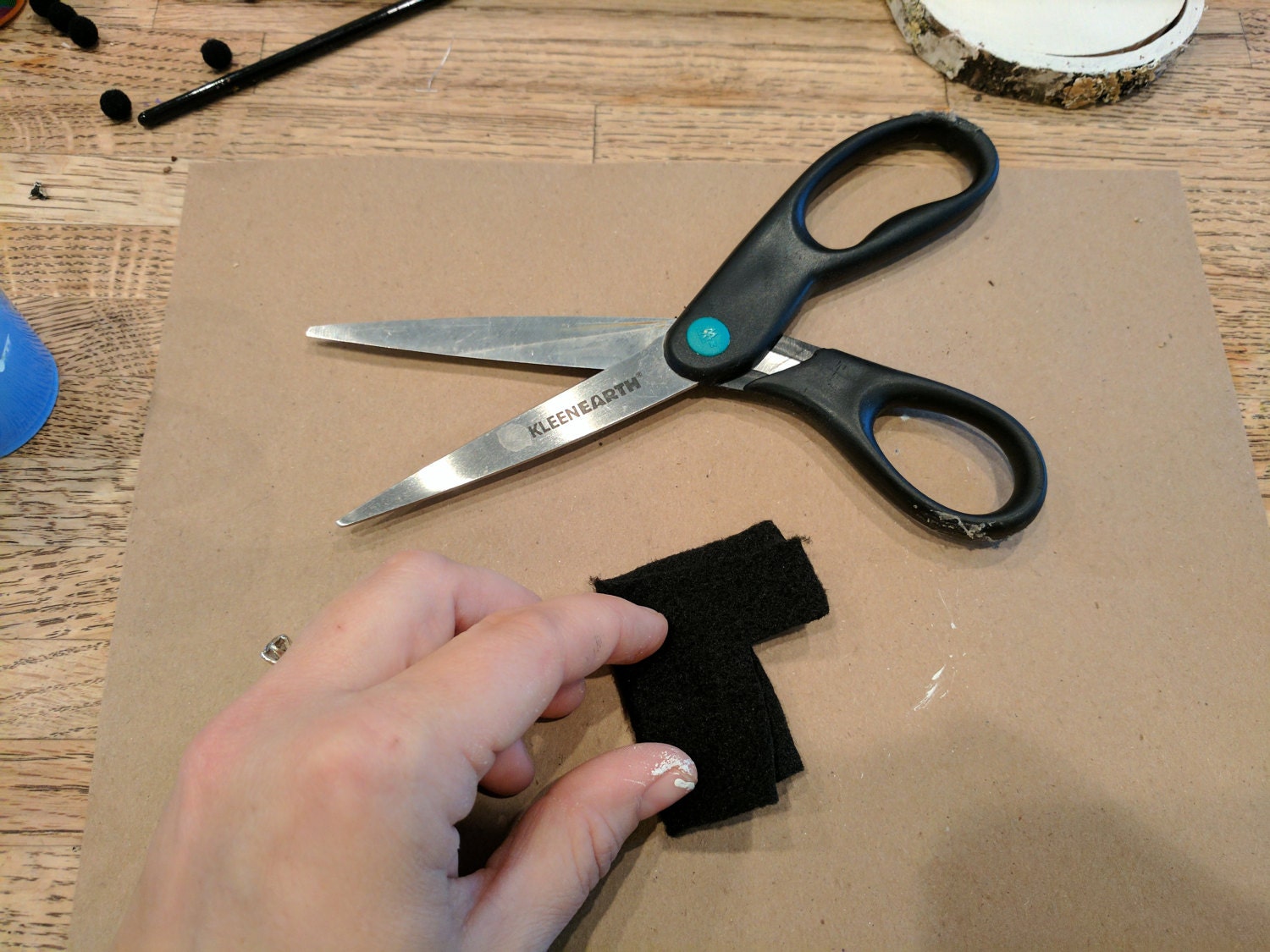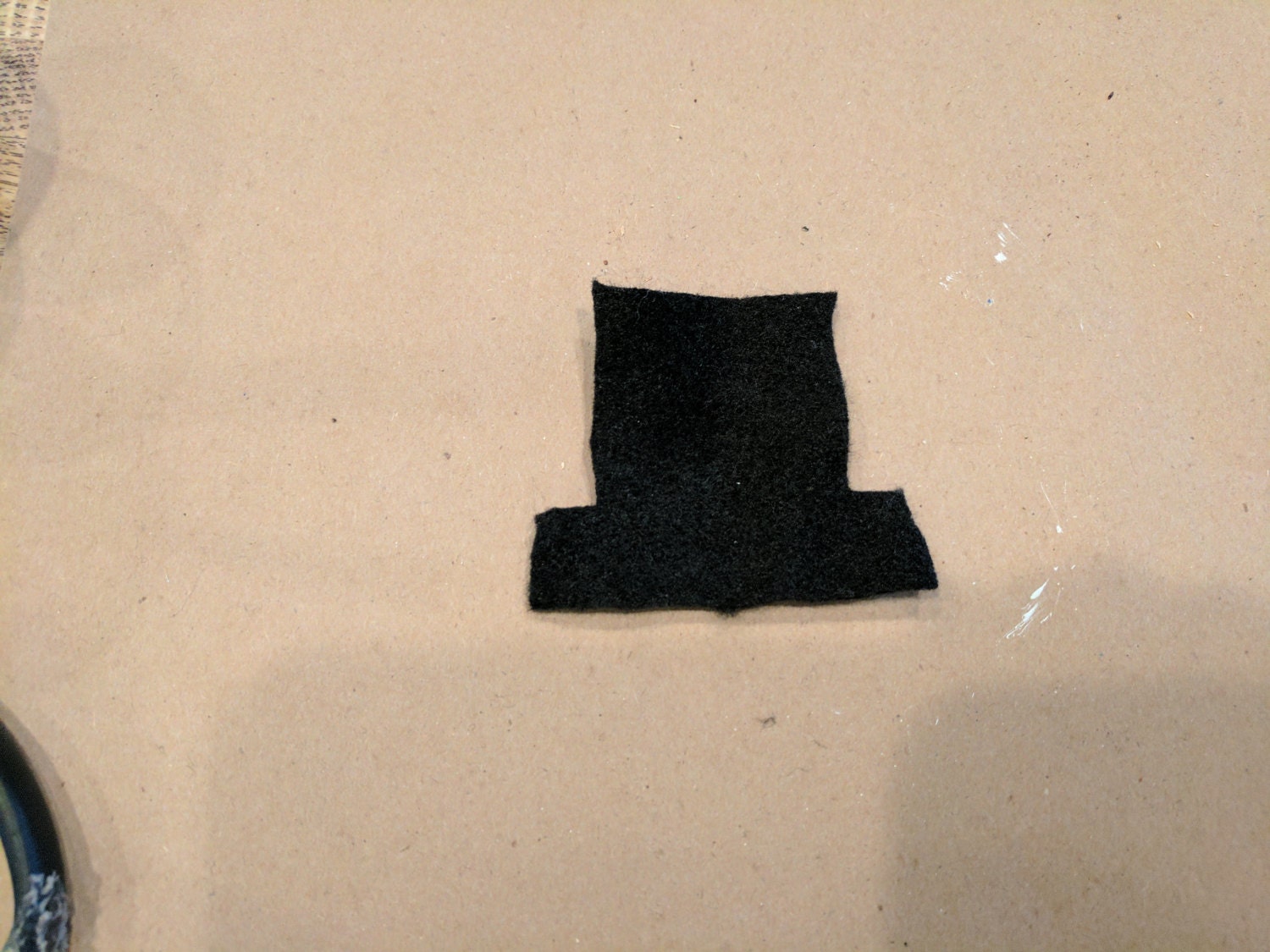 Step Five: While white paint is drying, cut out a carrot shape out of orange felt. This doesn't have to be perfect.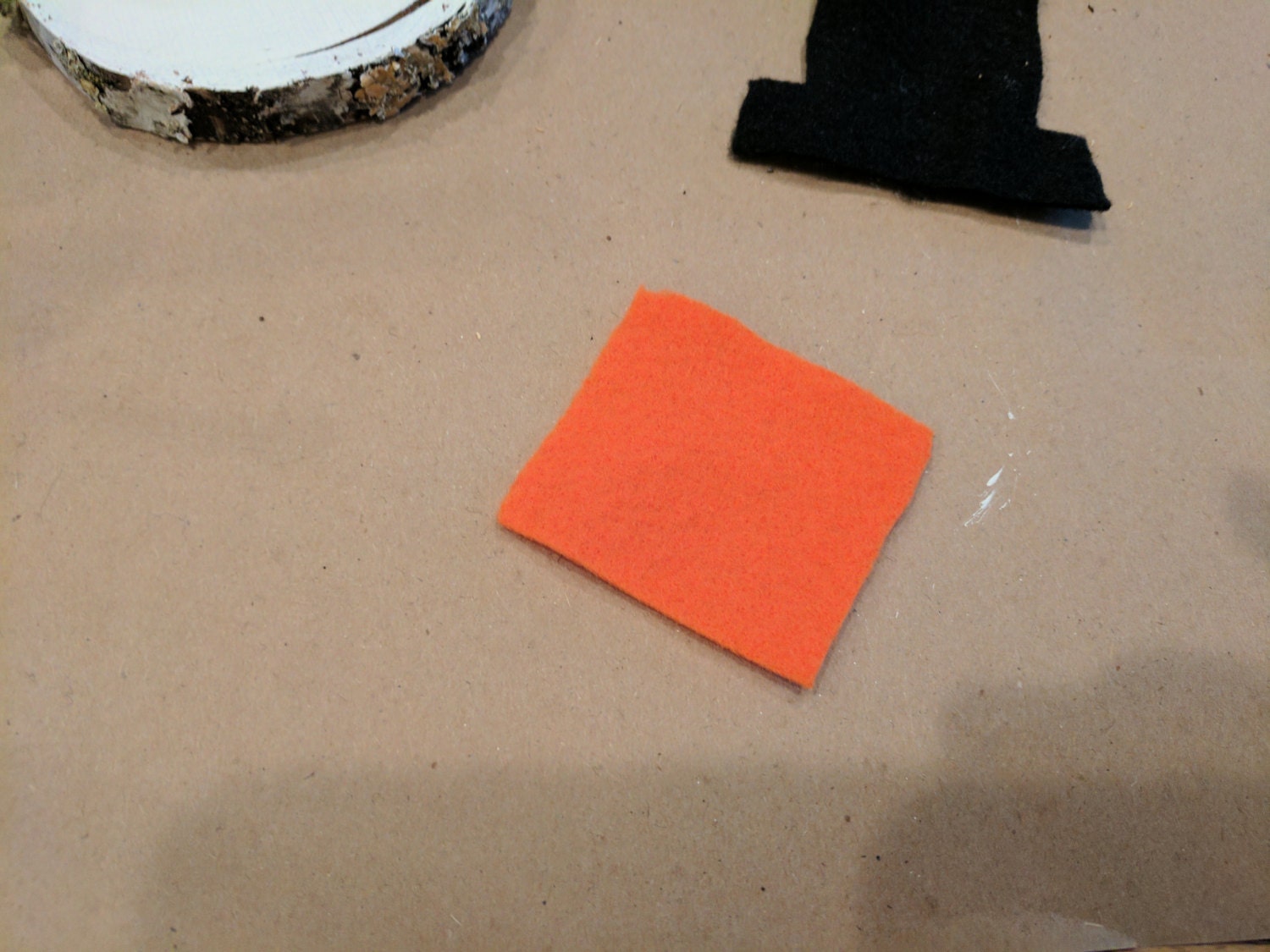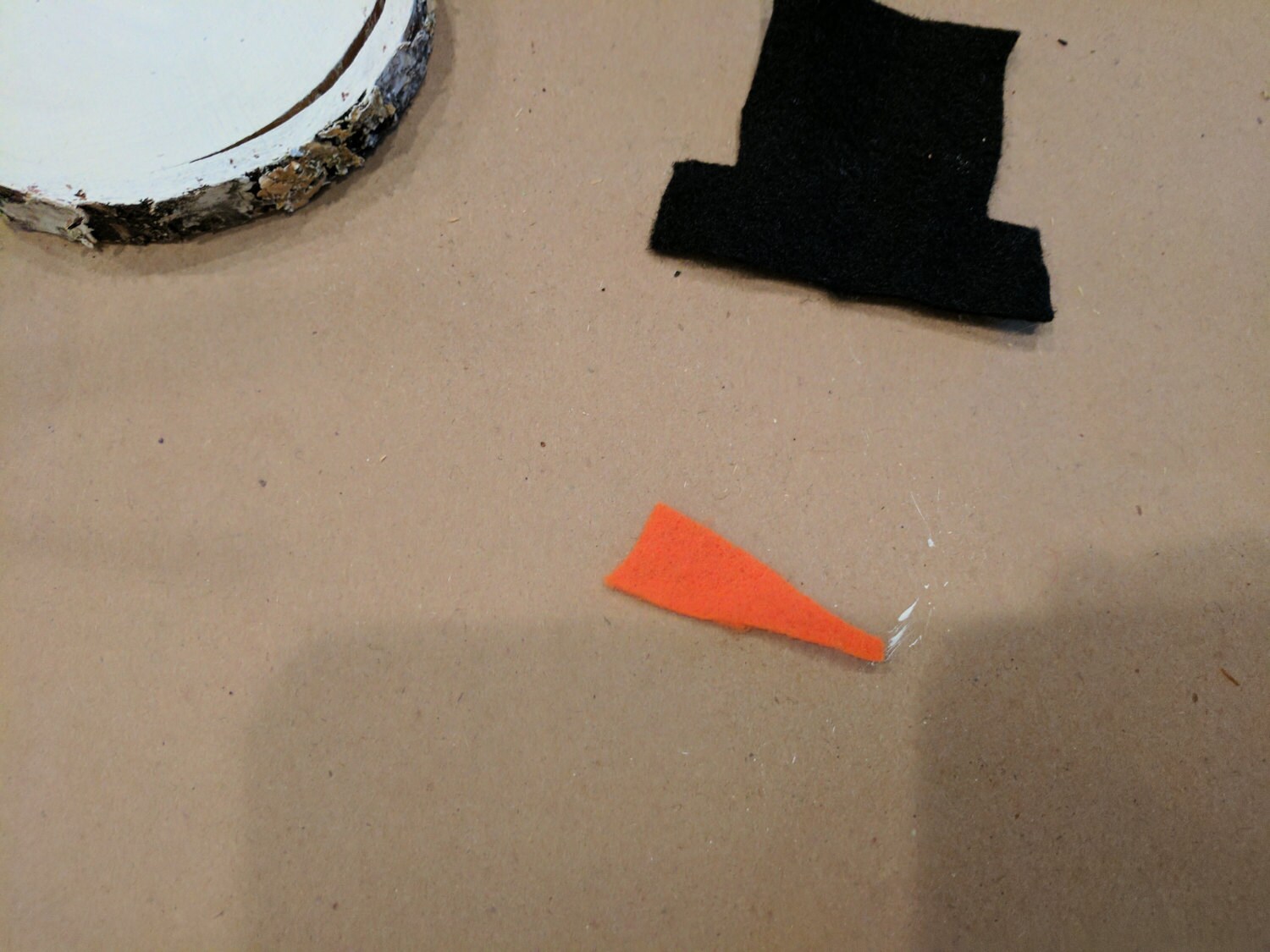 Step Six: Cut a piece of jute (also known as twine) approximately 12" long, fold in half, and loop through the hole in the top of the snowman's head.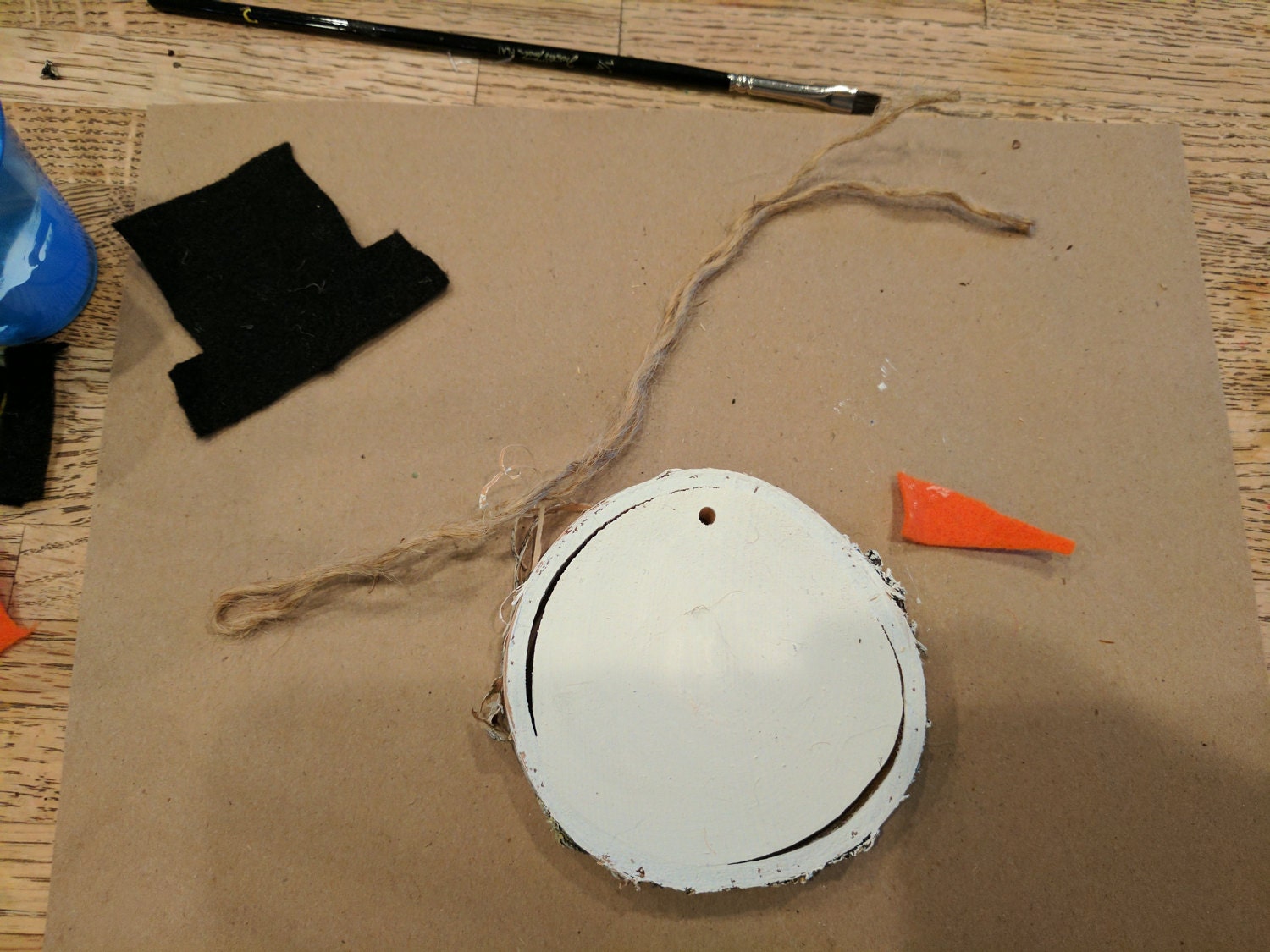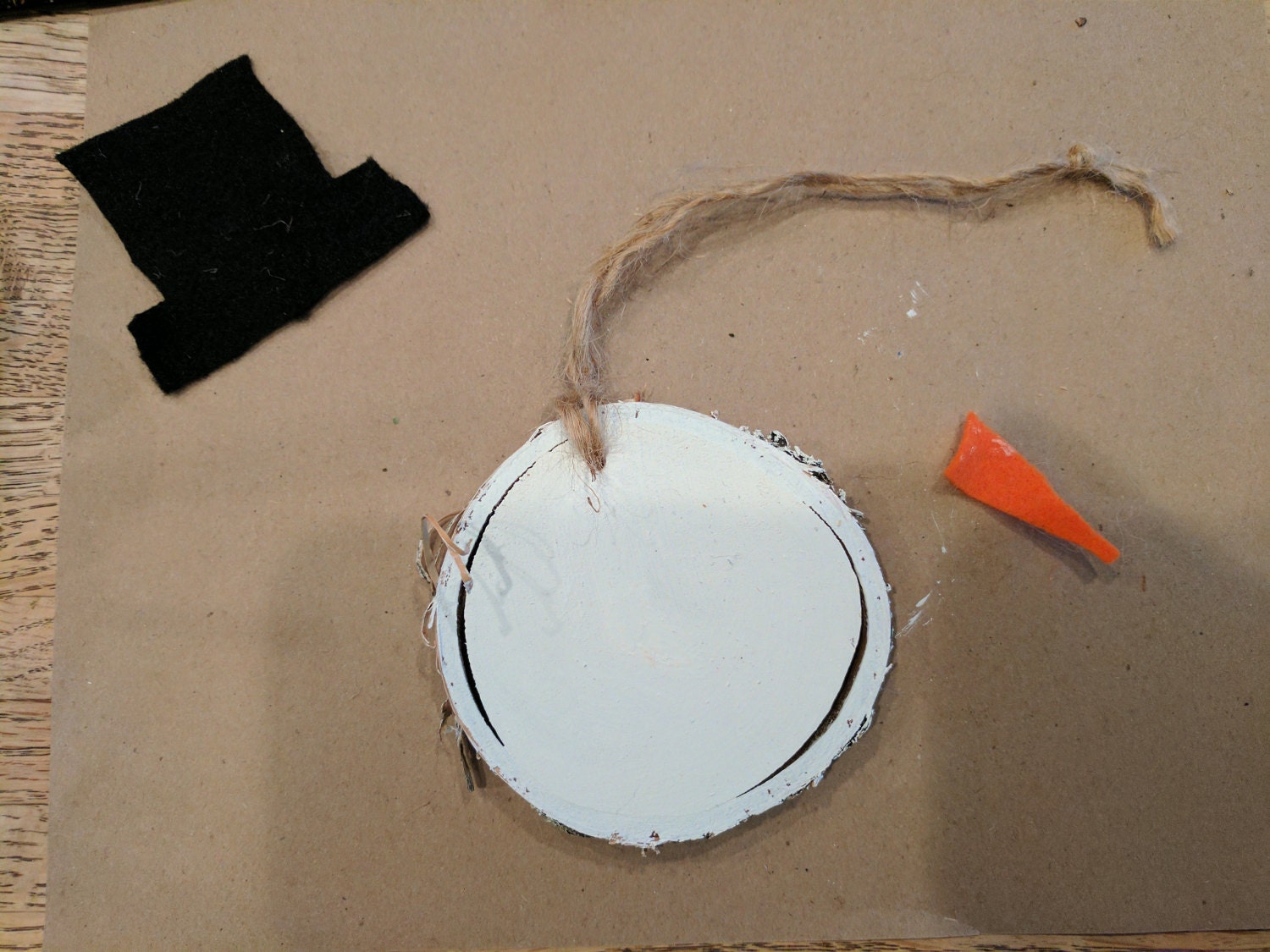 Step Seven: Using Elmer's glue, attach the hat and carrot nose to the dried ornament. You could also use wood glue or a hot glue gun (kids should have their parents assist with both of these options).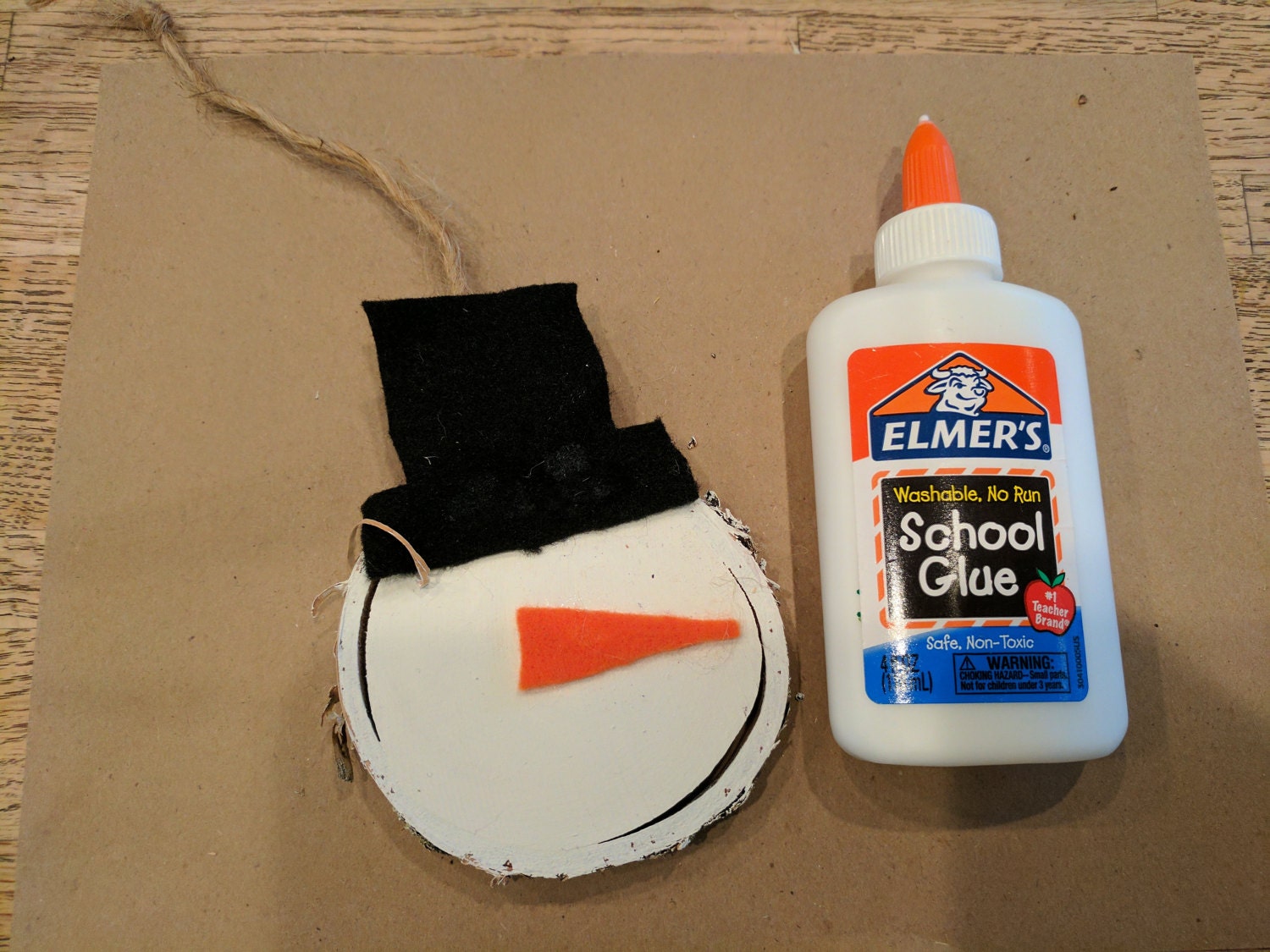 Step Eight: Place drops of glue where you want the eyes and mouth to go.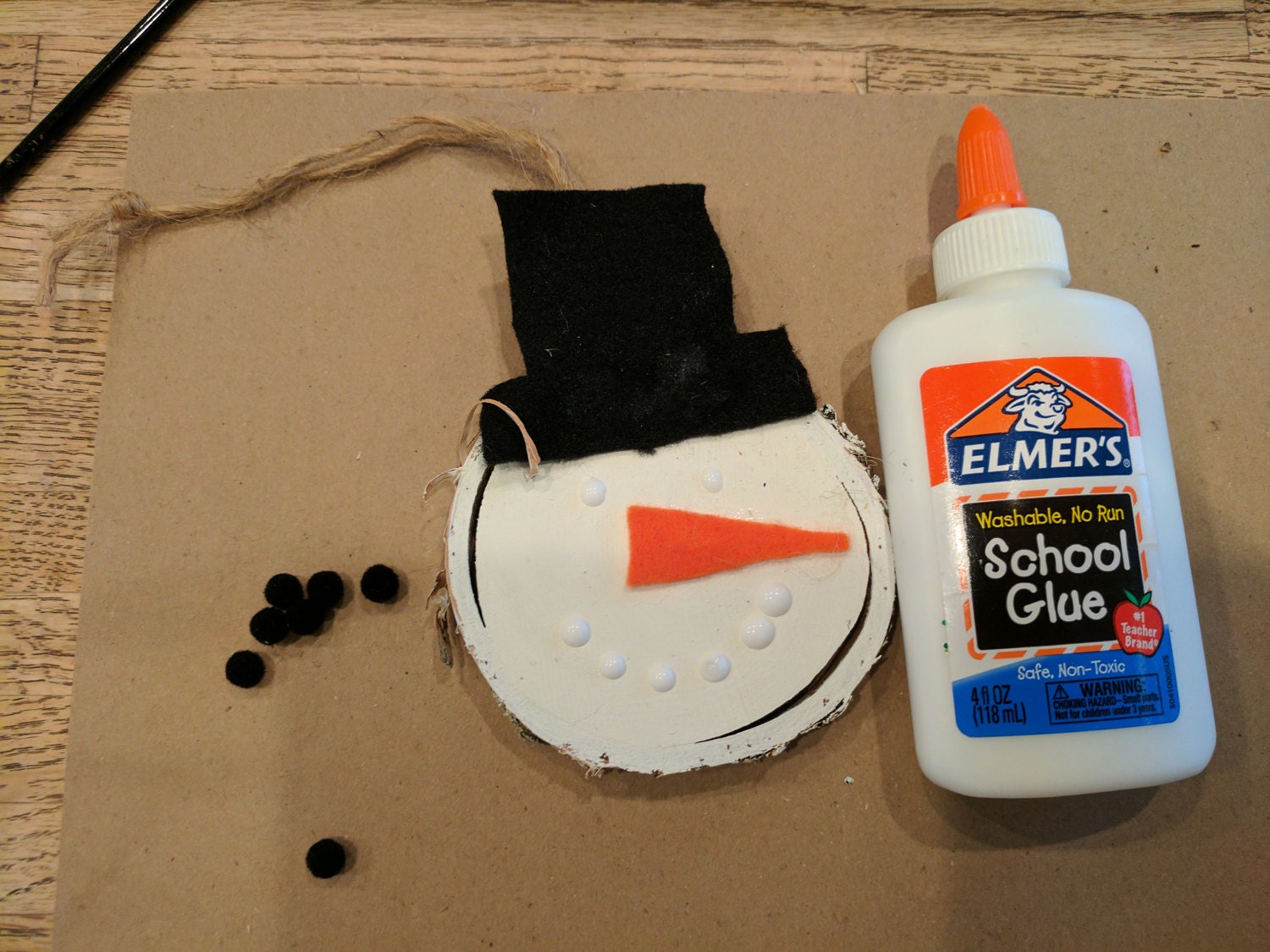 Step Nine: Place black mini puff balls (I found a pack of 100 at JoAnn Fabrics for a buck or two) on each drop of glue.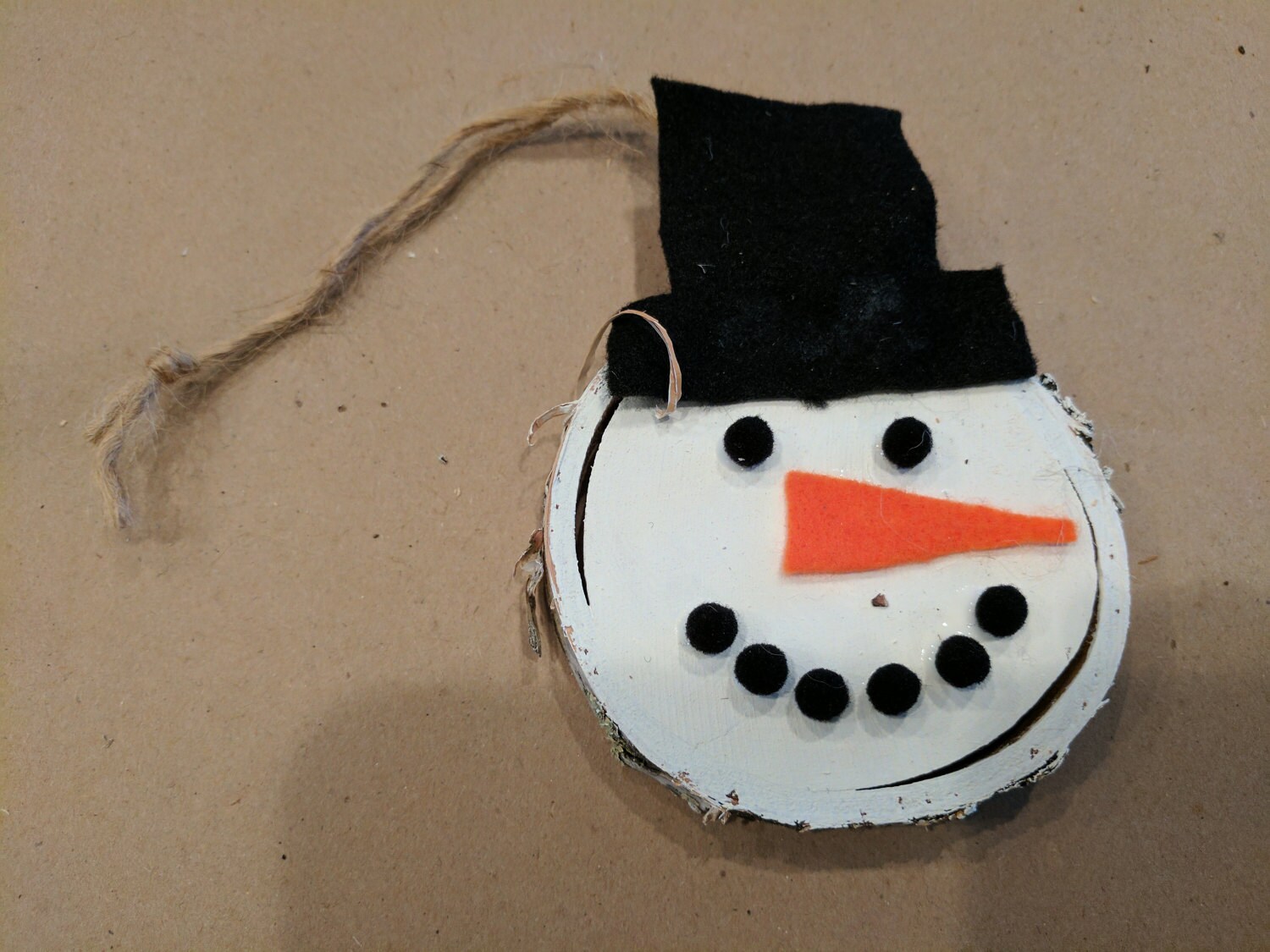 Step Ten: Let it all dry while drinking hot cocoa and listening to Bing Crosby. :)
Other variations:
I also made a snowman face using paint for the carrot and coal: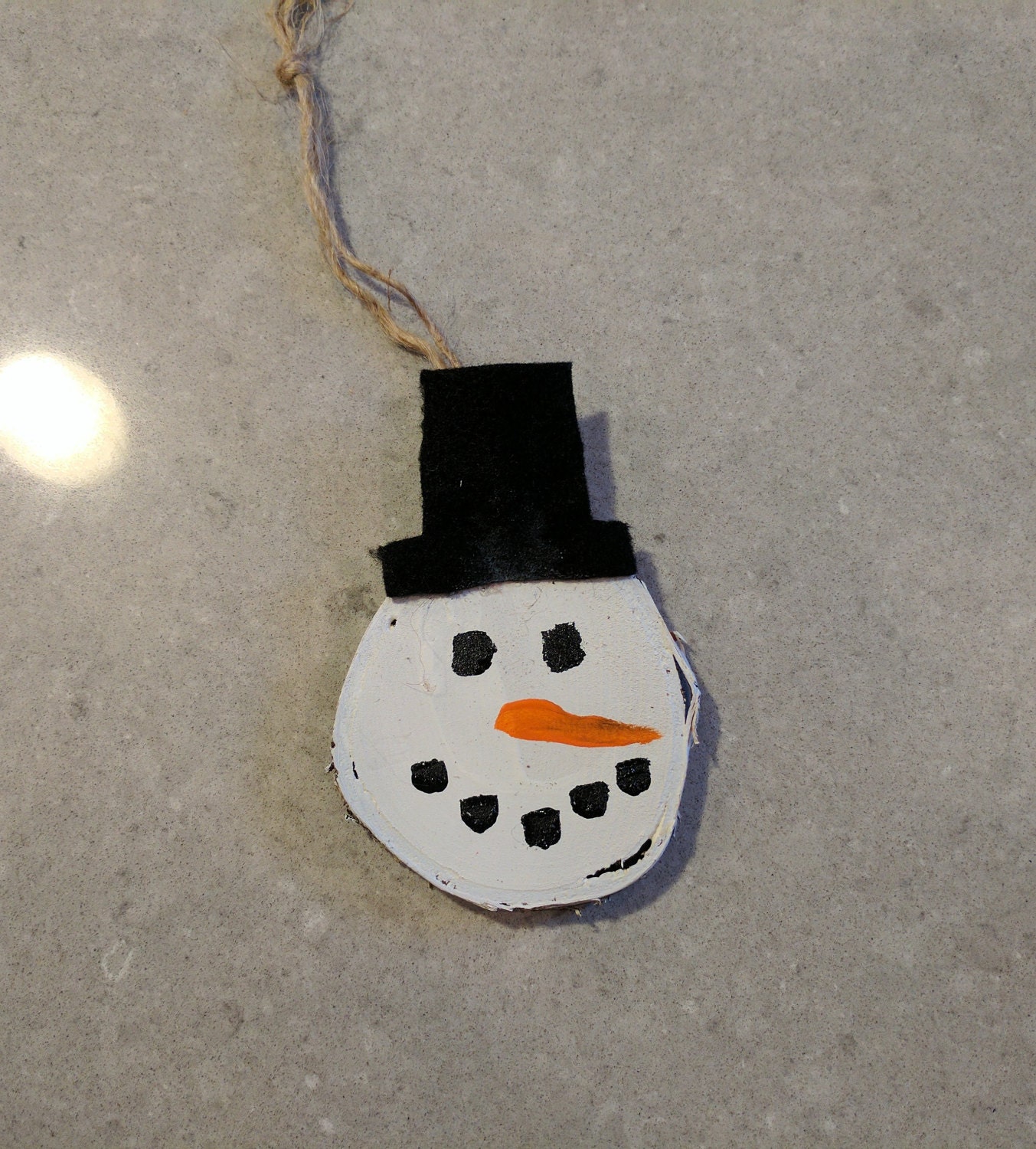 And I did another one with a different colored hat (with a "ribbon") and using felt squares as the coal: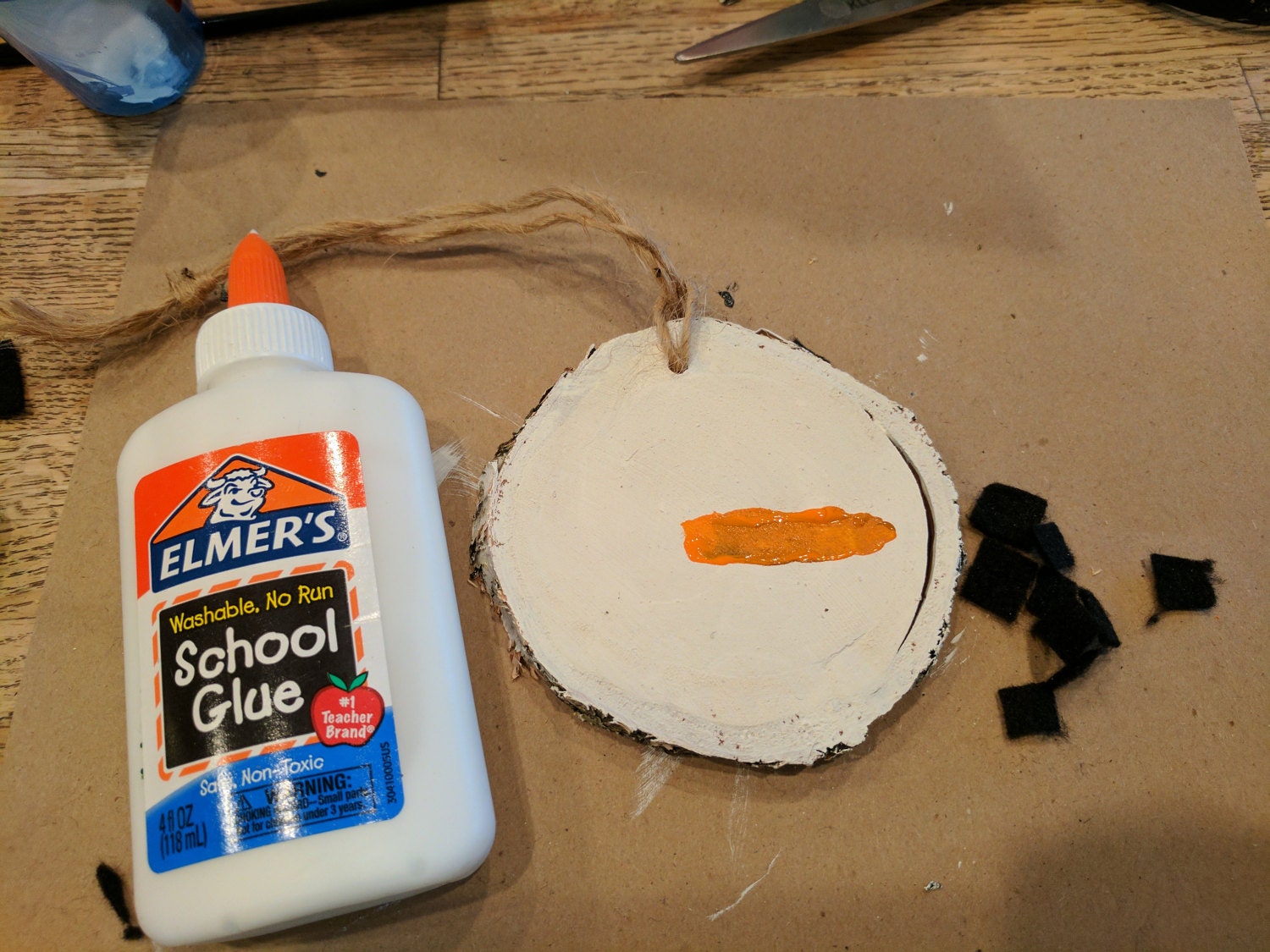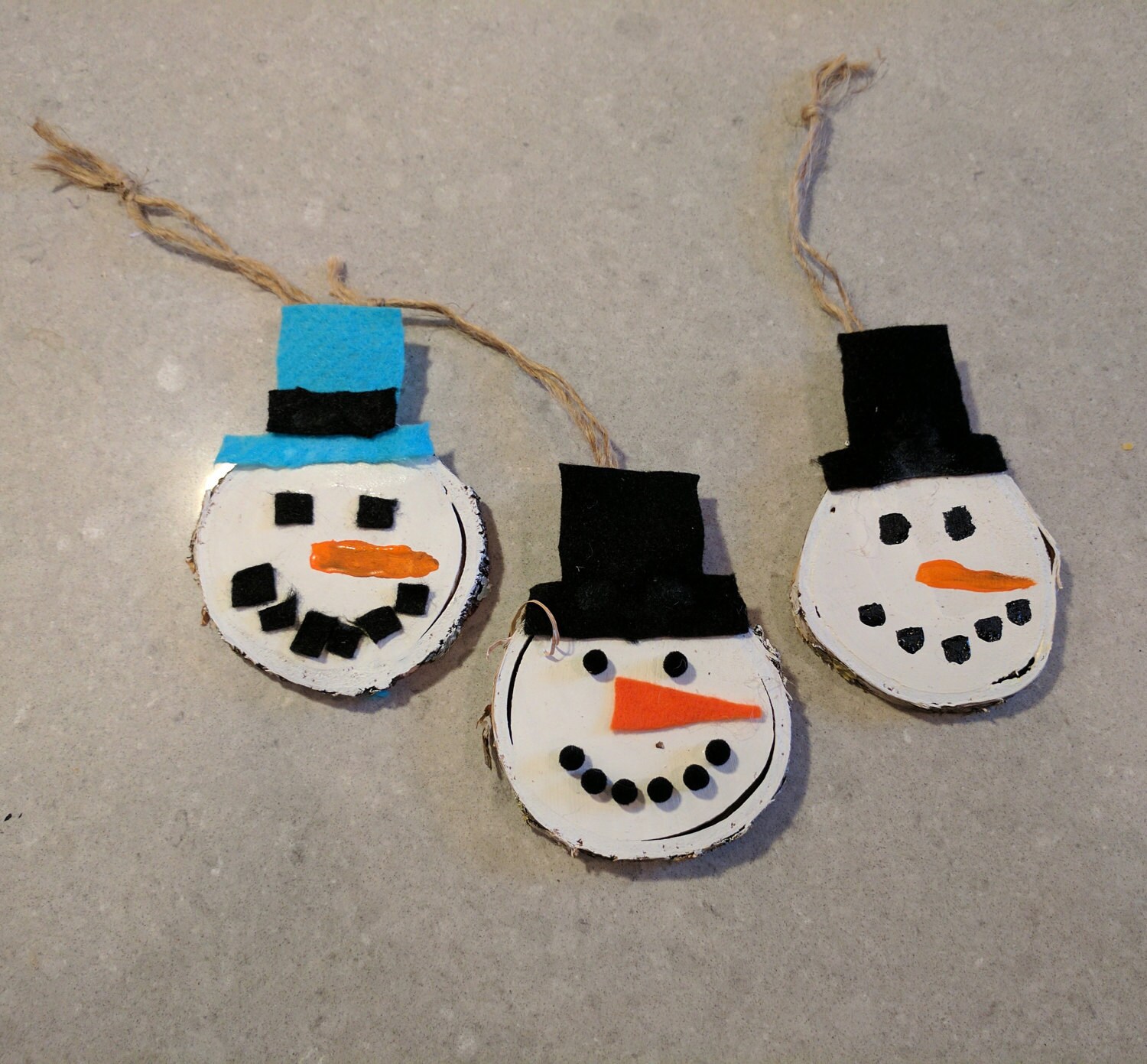 I attempted to use painted uber-miniature log slices for coal, but they were still way too big. I also contemplated using a broken off piece of stick for the nose, and I also thought it'd be fun to put another piece of felt at the bottom in the shape of a scarf. I ran out of time and decided against it!
Follow me on Facebook, Instagram, Twitter, and Etsy for more great ideas!
www.facebook.com/logslicesbymargie/
logslicesbymargie (instagram and twitter)
www.etsy.com/shop/logslicesbymargie/
--Margie (Owner and Artist at Log Slices By Margie)